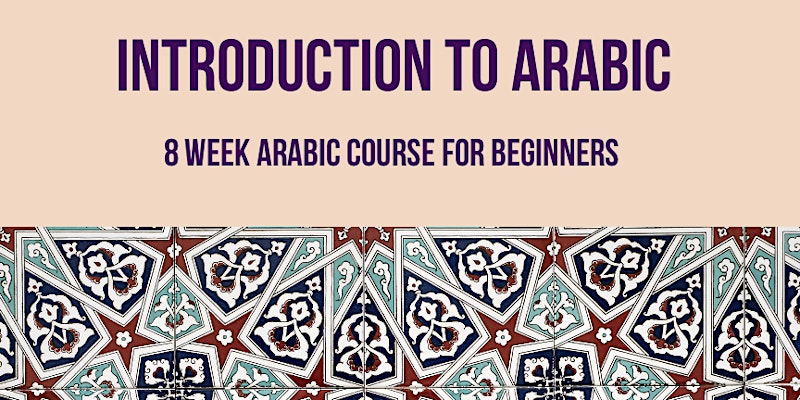 Description:
To learn, develop and understand the Arabic language, through the art of conversation, reading, and writing.
For:
Those who are interested in Arabic and Quran.
Course Aims:
Acquire knowledge and develop an understanding of the Arabic language.
The Learning Outcomes:
Understand and read the Arabic alphabet (in its printed and handwritten forms)
Basic conversation in Standard Arabic
Reading simple sentences
The Learning Activities will include:
Engaging in workshops
Presentations
Note-taking
Resources:
The main resource for all aspects of the course are handouts, which will be given.
End of the course:
Certificate of completion of the course provides evidence for the basic knowledge of the Arabic. It supports advanced Arabic courses
Course Outline:
Week 1:
Identify the Arabic alphabet short vowels ,long vowels the way, forms, and the shape of writing.
Week 2:
The formation of word identify and the Arabic counting writing numbers. Ordinal/ Cardinal numbers.
Week 3:
Start a conversation. What is it? How do we know what this is?. Introduce yourself in Arabic. Question forms how old are you? كم عمرك Focus on أنا أعيش. Use 'من فضلك ، لو سمحت as part of the instruction.
Week 4:
The related vocabulary about food and drink. Know how to find your way around– directions, transport: speaking, give, listen to directions / understand, and exchange basic information.
Week 5:
Recognize and use appointments, time, dates vocabulary. The basic related vocabulary.
Week 6:
Recognize and use shopping vocabulary shopping experience? The basic related vocabulary.
Week 7:
Recognize and use the basic related vocabulary: prices, locations, service vocabulary.
Week 8:
Recognize the related basic vocabulary.
---
Location:
MCEC - Palmers Green Mosque
30 Oakthorpe Road
London , N13 5JL United Kingdom
+ Google Map

---
More upcoming events