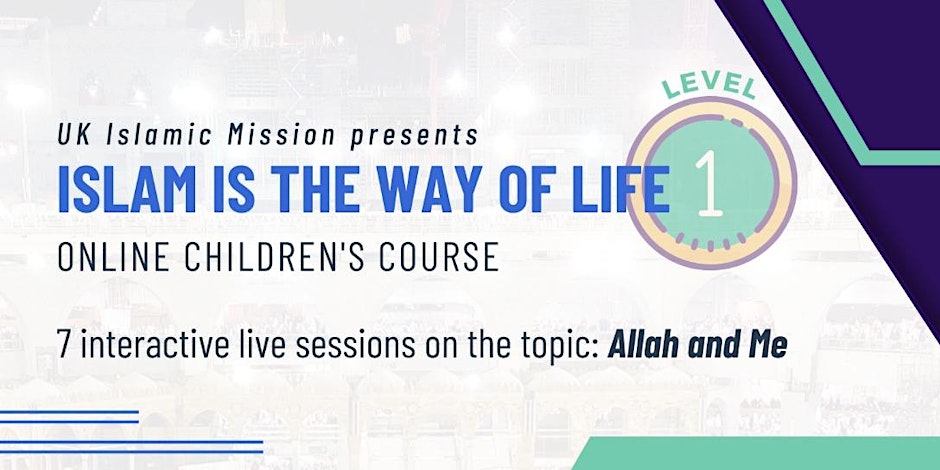 Description:
UKIM Sisters presents:
🌺ISLAM IS THE WAY OF LIFE 🌺
🌸 We warmly invite you all to join us for an educational and conjoint children's course Level 1 "Allah and Me", starting from 6th November 2022 till 18th December 2022 (UK residents only). All 7 live sessions will begin at 10:30AM and finish at 12:00PM every Sunday.
We are ecstatic to share Islamic teachings with our beautiful and amazing kids aged 6 to 11 years. This course has been specially crafted offering:
📖 Selected Quranic Surahs
🕌 Essential daily Duas
🤝 Beneficial Islamic habits
🔦 Inspirational Prophet stories
🕹️Interactive games and activities
🎨 Interesting arts and crafts
🎊 And loads more…..
There will be 6 live sessions and a final quiz session on Microsoft Teams upon which all the kids will get completion certificates 💐
🔔There are only 30 places being offered for this interactive session so your child will be given a place on a first come first serve basis with an amazing early bird discount of £5 off being offered till 18th October. So, come on my sisters what are you waiting for? Go and secure your child's place by clicking on this link: https://www.eventbrite.co.uk/e/431621069237
Don't forget to use this *promo code*: EARLYBIRD
Registration ends: 31st October
_IF YOU HAVE ANY QUERIES, please contact at the following:_
By Email: [email protected]
By Text: 07438 053245
---
---
More upcoming events