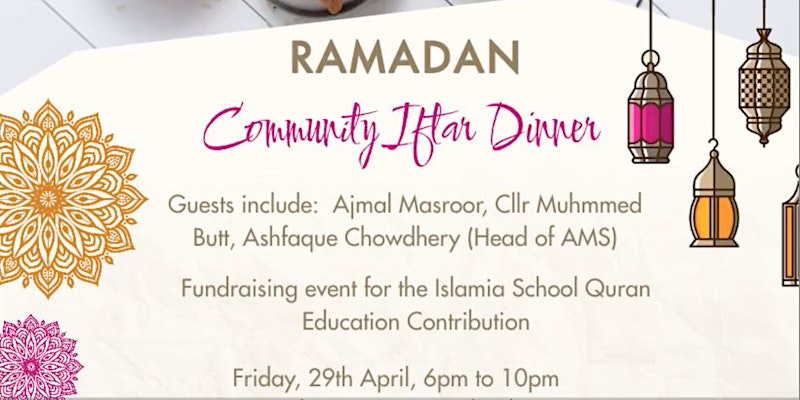 Description:
FUNDRAISING EVENT TO SUPPORT QURAN AND ARABIC EDUCATION
The school has an urgent need to raise funds for the Arabic and Quran education in the school. Please attend and show your support for this important cause.
Our religious and value-based curriculum helps our pupils to develop a sound understanding of the Islamic faith and other faiths, free from distortion, misconceptions, or extremism. They establish a strong spiritual connection with Allah (God), a love of the Qur'an, proficiency in the Arabic language, and learn that the best of actions are those that bring benefit to others.
We have a strong emphasis on values and work hard in nurturing children to have exemplary behavior, to be focused, disciplined, and well prepared for secondary school and life within modern Britain.
---
Location:
Islamia Primary School
129 Salisbury Road
London , NW6 6PE United Kingdom
+ Google Map

---
More upcoming events