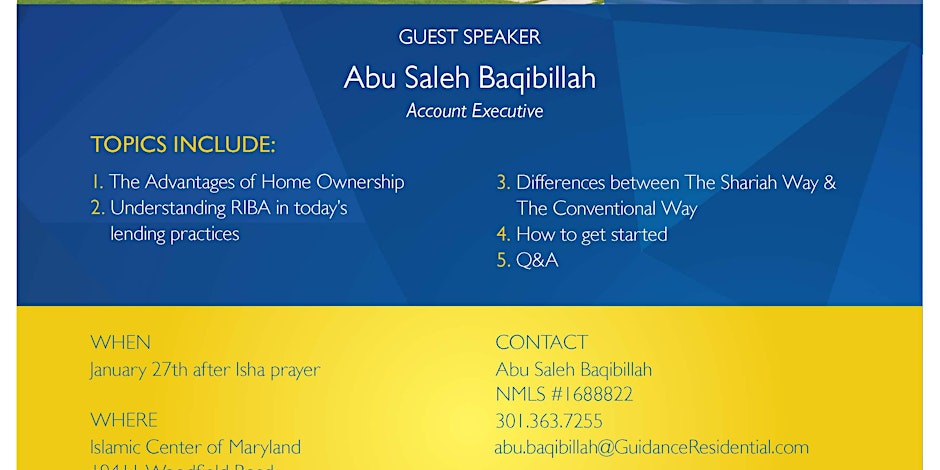 Description:
Please join us for an informative presentation introducing Guidance Residential, the leading provider of Shariah-compliant home financing in the United States. This meeting will cover the essential information needed to understand how Guidance Residential can help consumers finance or refinance a home without an interest-bearing loan. We look forward to seeing you there!
1) Interest/Riba in Islam
2) Guidance Residential Overview: Shariah Board, Fatwas, Rulings, & AMJA
3) Shariah Compliance of Guidance's Program
4) Methods of Islamic Financing
5) Benefits of Musharaka
6) What is needed for Qualifying for an Islamic Financing Contract with Guidance.
7) Q&A
We are looking forward to seeing you there.
---
Location:
Islamic Center of Maryland 
19411 Woodfield Rd
Gaithersburg , Maryland 20879 United States
+ Google Map

---
More upcoming events