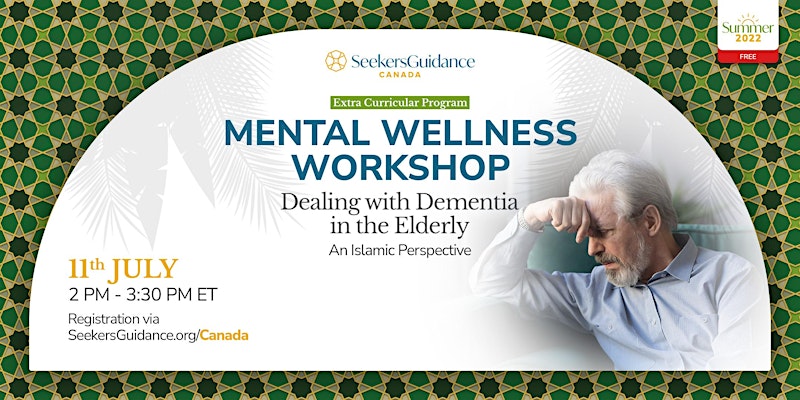 Description:
Join us for this important workshop on preparing for caring for the elders in your life from an Islamic perspective.
The journey of life is a continuous cycle that can sometimes lead to unexpected trials, such as dementia. Dementia is the loss of cognitive functioning — thinking, remembering, and reasoning — to such an extent that it interferes with a person's daily life and activities. Some people with dementia cannot control their emotions, and their personalities may change. This can lead to the person requiring full or part-time care on an ongoing basis.
The purpose of this workshop is to help the community understand what can happen to our elders so that we can better prepare ourselves to care for them in accordance with their last wishes. Many endure this trial without any preparation, which can make matters more difficult in an already stressful situation.
In this workshop, we seek to learn:
understanding of cognitive decline in elders and when that can occur
how one can maintain adab/ etiquette with your elder or parent who may have lost their mental capacity
understanding legal implications of caring for a person who may have lost their cognitive abilities
what decisions/ critical conversations should take place between elders and their children or caregivers before anything unexpected happens
This is a critical workshop to participate in if you have aging parents or care for the elderly. The workshop is also useful for elders to help them to think through their end-of-life decisions, to help them communicate their wishes to their immediate family or caregivers.
---
Location:
SeekersGuidance Canada
220 Britannia Road E
Mississauga , Ontario L4Z 1S6 Canada
+ Google Map

---
More upcoming events