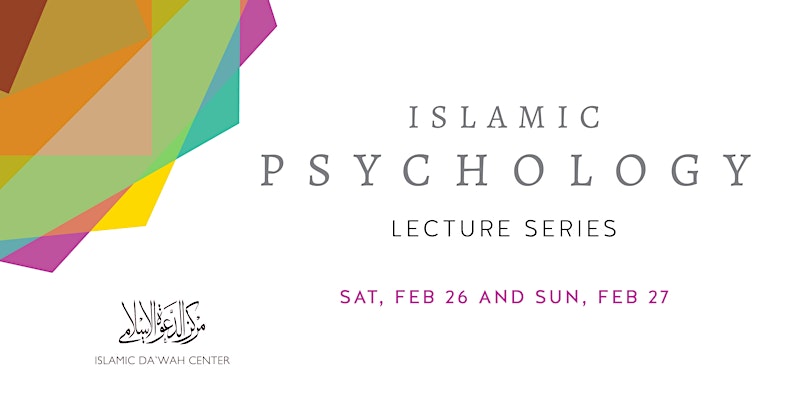 Description:
Islamic psychology lecture series is a program organized in collaboration with Alkaram Institute.
Program Overview
Islamic psychology lecture series is a program organized in collaboration with Alkaram Institute. It is designed for a broad audience including students, professionals, or scholars from any field or background. Anyone interested in the field of Islamic psychology is welcomed. Authors and scholars from Alkaram institute will discuss several topics within their expertise in Islamic Psychology. These topics are picked to address the field of Islamic Psychology from its inception to contemporary periods. Topics include; Islamic psychology in the 21 century, Islamic Psychology and Mental Health, Islamic Medicine, Healing and Wellness, Selfhood, and Human Flourishing and Psychological Sciences in Islamic Heritage.
About the speakers:
Carrie M. York, PhD is the founder and president of the Alkaram Institute, a 501c3 nonprofit institution dedicated to advancing Islamic psychology through research and education and whose longer-term vision is to become the first Muslim graduate school of psychology in the United States. Dr. York's areas of interest include Islamic psychology, spiritually integrated psychotherapy, Islamic spirituality, and virtue/character development. She is an associate editor for APA's journal Spirituality in Clinical Practice and has published a number of books including Mental Health and Psychological Practice in the United Arab Emirates (2015), Islamically Integrated Psychotherapy: Uniting Faith and Professional Practice (2018), and a children's character development book called Maya and the Seven Limbs (2020).
Shaykh Hasan Awan, MD is a physician of internal medicine in private practice in Baltimore, MD, and also provides services at the Islamic Society of Baltimore Free Health Clinic. Over the past 20 years, he has studied Islamic legal praxis, Quranic exegesis, Islamic theology, and the Islamic Hikma tradition (Islamic philosophy and Sufi metaphysics) under several Muslim scholars and imams. He has interests in alternative and holistic medicine and spiritual psychology and counseling. In addition to his role as a physician, he has also been serving the greater Baltimore Muslim community in various pastoral roles for over a decade. He is also a core faculty for the Islamic psychology program at the Alkaram Institute.
Khalid Elzamzamy, MD is a psychiatry fellow at the Institute of Living at Hartford Healthcare in Connecticut. He received his medical degree from Ain Shams University, Egypt, and completed his psychiatry residency and fellowship at Hamad Medical Corporation in Doha, Qatar. He also completed a Master's degree in Islamic Ethics at Hamad Bin Khalifa University in Qatar. In addition to his clinical work, Dr. Elzamzamy is an active researcher and scholar. His interests include investigating the history and current practice of mental health in Arab, Muslim, and migrant communities, the interplay between mental health, culture, spirituality, and religiosity, as well as suicide prevention and care. He previously served as a research assistant at Yale University. He currently is a Research Fellow at the Family and Youth Institute and is a Faculty member in the Islamic Psychology program at the Alkaram Institute.
Muhammad U. Faruque, PhD is Inayat Malik Visiting Assistant Professor at the University of Cincinnati. His research lies at the intersection of religion, philosophy, and literature, especially in relation to the Islamic intellectual tradition. He earned his PhD (with distinction) from the University of California, Berkeley, and served as Exchange Scholar at Harvard University and as George Ames Postdoctoral Fellow at Fordham University. His work has been supported by the Ames Foundation, the Mellon Foundation, and the Bestway Foundation and he is also the recipient of numerous awards and fellowships. Dr. Faruque also teaches in the Islamic psychology program at the Alkaram Institute.
---
Location:
Islamic Da'wah Center
201 Travis Street
Houston , Texas 77002 United States
+ Google Map

---
More upcoming events