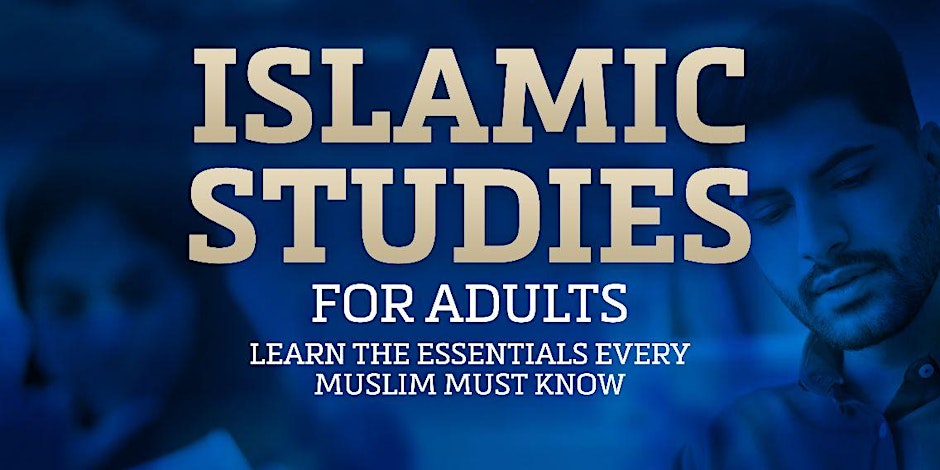 Description:
Course Name: Islamic Studies
Course Aim: To learn the basics every Muslim must know to carry out their duty as a Muslim
Covering: Islamic Creed (Aqeedah), Hanafi Jurisprudence (Fiqh) and Prophetic Narrations (Hadith)
Teacher: Imam Muhammad Jameel
Start Date: 6th September 2023
Duration: 1 Year (38 Weeks – Term Time)
Course Fee:
Full Payment Option: £370 plus £25 for resources – Total £395
Instalment Option: £370 plus £25 for resources, plus £40 administration fee – Total £435
One Payment of £217.50, followed by 5 instalments of £43.50
Register via eventbrite, our administration team will contact you to complete registration.
Open to: Males and Females Aged 11+
Commitment: This is a low commitment course.
Class Study Time – 2 hours per week
Personal Study Requirement – None
All students will be given Free Access to Video Recordings of lessons
Course Delivery: On-site Only
Location: Mercure Bradford, Bingley, BD16 1TU
Free Parking
Course Texts:
Marāqī 'l-Sa'ādāt – Ascent to Felicity – A Manual on Islamic Creed and Hanafi Jurisprudence
Written by eminent 11th century Hanafi scholar, Abu 'lIkhlas al-Shurunbulali, Ascent to Felicity is a concise yet comprehensive primer in theology and jurisprudence. It spans all five pillars of Islam, as well as the topics of slaughtering, ritual sacrifice and hunting. To supplement the text, the translator has added key explanatory notes taken from several reliable works on theology and jurisprudence. He has also added appendices that comprise of numerous supplications related to the five pillars, presented in Arabic script along with English translation, as well as the etiquette of visiting the Messenger of Allah (peace and blessings be upon him) in Madina.
Text Content Overview:
Islamic Creed (Aqeedah)
Purification (Taharah)
The Ritual Prayer (Salah)
Fasting (Sawm)
Almsgiving (Zakat)
The Greater Pilgrimage (Hajj)
Ritual Sacrifice of Eid Al-Adha (Udhiya)
Ritually Slaughtered Animals (Dhaba'ih)
Hunting (Sayd)
The Forty Hadith of Imam Al-Nawawi
A study of the most famous collection of Forty Hadith. Most of the hadith are from Sahih Bukhari and Sahih Muslim, with each hadith being a great fundament of the religion.
Subscribe to our YouTube Channel
---
Location:
Mercure Bradford Bankfield Hotel
Bradford Road
Bingley , BD16 1TU United Kingdom
+ Google Map

---
More upcoming events