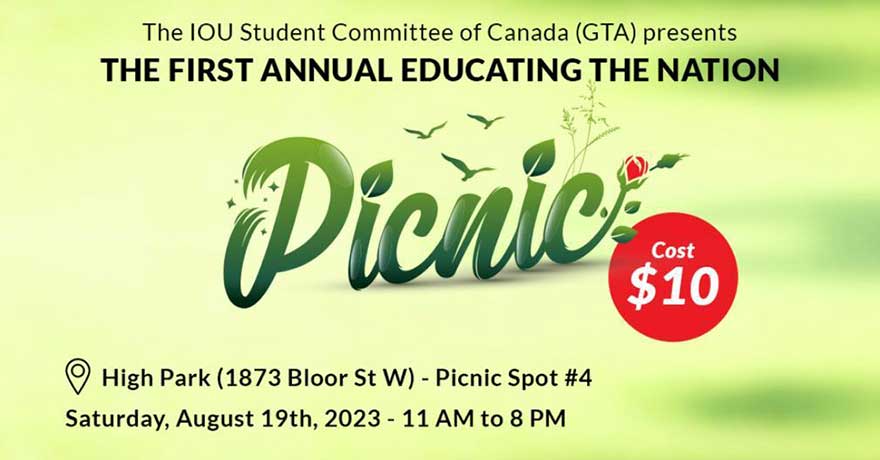 Description:
IOU Canada Student Committee Presents The First Annual Educating the Nation. 
The purpose of the Picnic is to bring together IOU students to share their experiences and knowledge they have gained with each other and the community at large. To invite others to knowledge through informal settings, games, and activities.

At IOU, we dream of creating a lasting legacy that will transform the Ummah through education. This dream would not be possible without the generous contributions of donors like you. We welcome you to join us for celebrations, dawah, seminars, games, and food. Nearly four-in-ten (36%) Muslim adults, still have no formal schooling at all. That includes 43% of all Muslim women and 30% of Muslim men. Uplifting and educating the Ummah is among the noblest of deeds and the only way to gain our lost prestige and resolve the problems faced by the Ummah in the present day and time. 

---
Location:
High Park
1873 Bloor St W
Toronto , Ontario M6R 2Z3 Canada
+ Google Map

---
More upcoming events