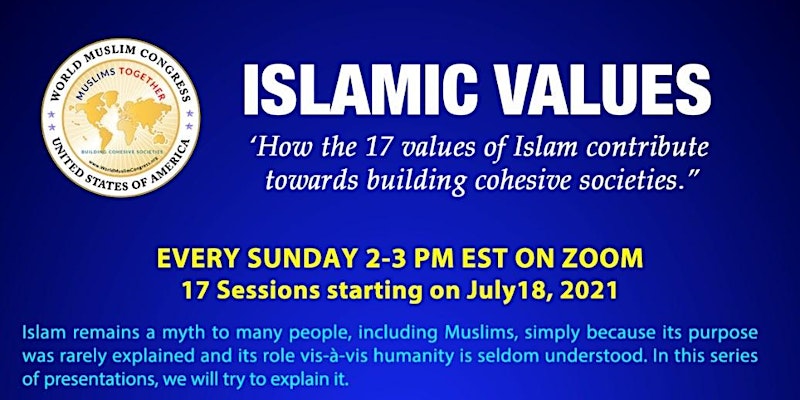 Description:
This seminar is about the basic set of values in Islam that contribute to societies. It is for Muslims and non-Muslims alike, as it is an introductory course that aims to educate others about what Islam is about. There are 18 sessions every Sunday and the speakers vary from time to time.
This particular session is about pluralism.
If you would like to enter this session and the upcoming sessions, please refer to this site for future sessions.
---
---
More upcoming events