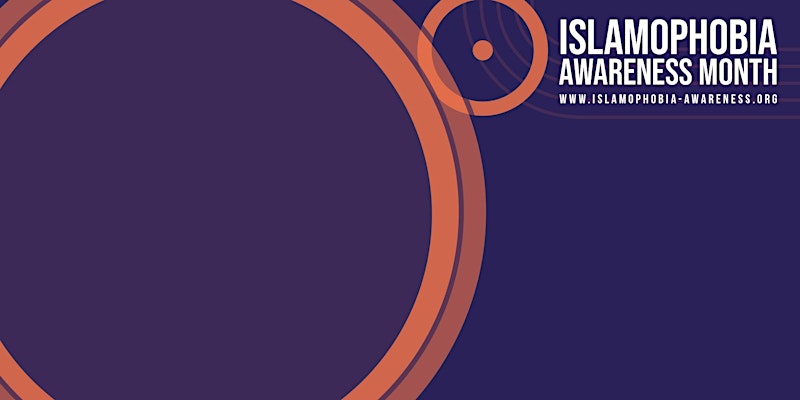 Description:
Bradford Council with partners has organized a #IAMBradford online conference to mark and raise awareness of Islamophobia.
Islamophobia Awareness Month (IAM) is a national campaign that was established in 2012 to deconstruct and challenge the stereotypes about Islam and Muslims. The campaign, held every November, aims to raise awareness of the threat of Islamophobia and encourage better reporting of incidents to the police.
Muslims are an inherent part of British society working across many professions, from senior positions within the UK Government to frontline roles helping and supporting the public during the Covid19 pandemic. Unfortunately, Muslims are still suffering the highest levels of the hate crime of any faith community in the UK.
Our #IAMBradford conference will explain some of the issues still being faced by the Muslim community nationally and locally. It will also showcase some of the amazing work being undertaken by our diverse Muslim community across the Bradford District.
As part of our local #IAMBradford events and activities, we have arranged an online Islamophobia Awareness #IAMBradford Conference on Friday, 26th November 2021 from 10.30am – 12.00pm.
We hope that you will be able to join with local and national speakers to understand more about the effects of this crime and the positive stories that people are building for cohesive and integrated communities that are peaceful for all.
Meeting Link
https://us02web.zoom.us/j/83807561651?pwd=MldGTDlqNE1vZHYxWkNSZ2NLZXMxZz09
Meeting ID: 838 0756 1651
Passcode: 989094
Program
10.30am Charles Dacres, Director, Bradford Hate Crime Alliance – Host
10.35am Humma Nizami, Project Manager, Race Equality Network (REN) – Importance of raising awareness of Islamophobia
10.45am Junaid Kareem, Executive Committee, Council for Mosques, Bradford – Positive work supporting Mosques and communities during Covid19
10.55am Appleton Academy Video
11.00am Bradford For Everyone Video – Diversity of Muslims in Bradford
11.05am Iman Atta, Director, Tell MAMA – The national and local data and trends
11.15am Dr Naseer Kurdy – A Hate Crime victims story, its impact, and benefits.
11.25am Professor Udy Archibong, Pro-Vice-Chancellor, Professor of Diversity -Hate Crime Research project and the Faith-based Focus Group Discussion
11.35am Alex Gent. Chair of National Association of Muslim Police (NAMP) – Aims, objectives, and achievements of NAMP
11.45am Riad Terzic, Bosnian Community – Contribution of the Bosnian community to West Yorkshire
11.50am Newby Primary School Video
11.55am Cllr Susan Hinchcliffe, Leader, Bradford Council – Bradford Councils support for #IAMBradford.
---
---
More upcoming events