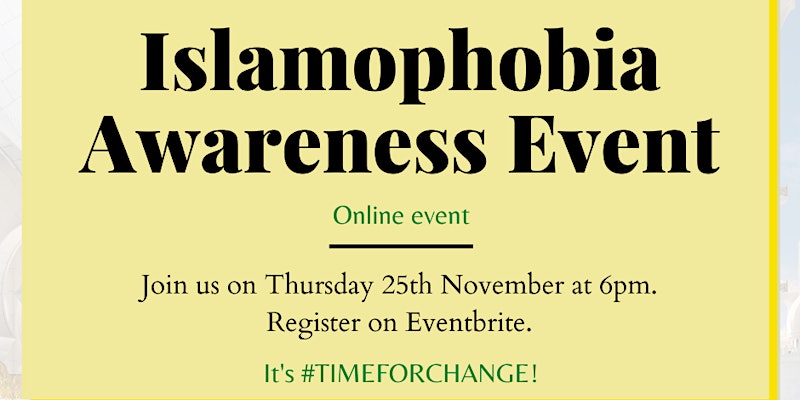 Description:
Let's discuss how we can challenge Islamophobia and create a fair and just society for all.
Islamophobia Awareness Month (IAM) was co-founded by MEND with other British organizations in 2012 to deconstruct and challenge the stereotypes about Islam and Muslims. The month-long campaign aims to work with Police and Crime Commissioners (PCC), Local Council, in particular the lead on Hate crime or Community safety, Journalists and local Media, Councillors and local MPs, Mosques, Universities, Schools, Community organizations, and others to raise awareness of the scourge of Islamophobia and encourage better reporting of incidents to the police.
Timetable:
6 pm – Opening by Foysol Choudhury MSP for Lothian Region and ELREC Chair
6:05 – Anas Sarwar, Leader of the Scottish Labour Party and MSP for Glasgow – Speech
6:10 – MEND Talk
6:20- AMINA Talk
6:30 – MCS Talk
6:40 – Q&A
Closing.
This event is a partnership between:
Edinburgh & Lothians Regional Equality Council
MEND – Muslim Engagement and Development
AMINA – The Muslim Women's Resource Centre
MCS – Muslim Council Of Scotland
---
---
More upcoming events