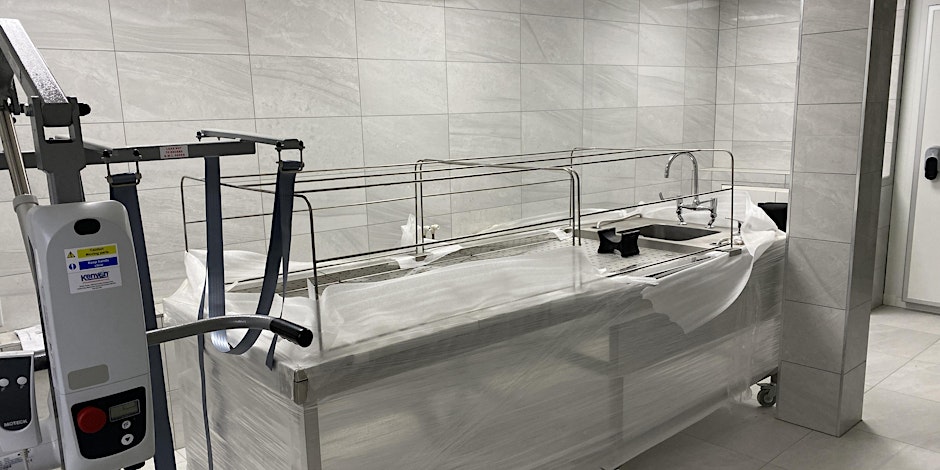 Description:
Janazah & Ghusl Workshop
Join us for an immersive and informative workshop on the sacred Islamic practices of Janazah and Ghusl. This in-person event will take place on Saturday, September 9, 2023 at Monks Park, Wembley, HA9 6JE. Starting at 09:30 AM BST, the workshop aims to provide a comprehensive understanding of the rituals involved in preparing a deceased Muslim for their final journey.
During this workshop, experienced scholars and practitioners will guide participants through the step-by-step process of performing Janazah and Ghusl. Through interactive demonstrations and practical sessions, attendees will learn the significance and proper techniques of these sacred rituals.
Whether you have a personal interest in learning about Islamic burial customs or wish to gain the knowledge required to support your community, this workshop is suitable for individuals of all backgrounds. Please note that due to limited seating, early registration is recommended to secure your spot.
Don't miss this opportunity to deepen your understanding of the Janazah and Ghusl process. Join us at Monks Park for a day of learning, reflection, and community engagement. We look forward to welcoming you!
---
Location:
Islamic Cultural Centre (Monks Park Masjid)
Monks Park
Wembley , HA9 6JE United Kingdom
+ Google Map

---
More upcoming events