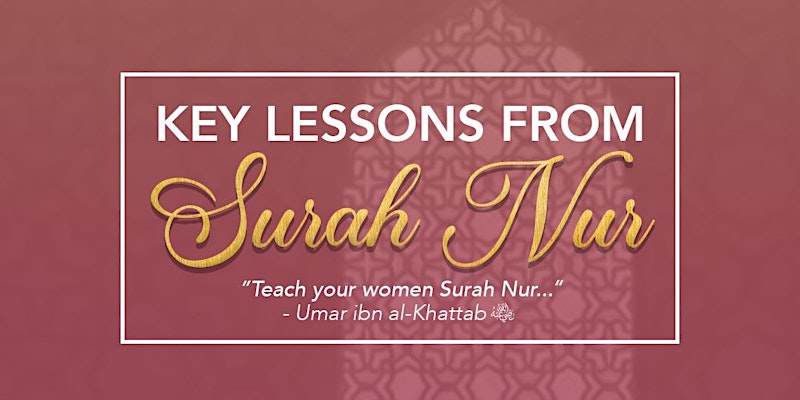 Description:
Exciting one day course, studying Surah Nur!
About this event
Umar Ibn Khattab (R) said:
"…and teach your women Surah Nur."
📖 Why did he specify this Surah of the Qur'an for women?
📑 Marital Arts are excited to present an amazing opportunity to study the key lessons from Surah Nur under the guidance of Ustadha Umm Talha.
🔍Join us as we delve into the gems from this Surah; from Allah's commands and prohibitions, to lawful and unlawful acts and how it relates to women in our time today. How does Allah guide us in how to avoid the prescribed punishments related to certain sins in this day and age through this Surah?
This is a course not to be missed!
---
Location:
Dar Al Arqam - Ratcliff
545 Cable Street #543
London , E1W 3HB United Kingdom
+ Google Map

---
More upcoming events