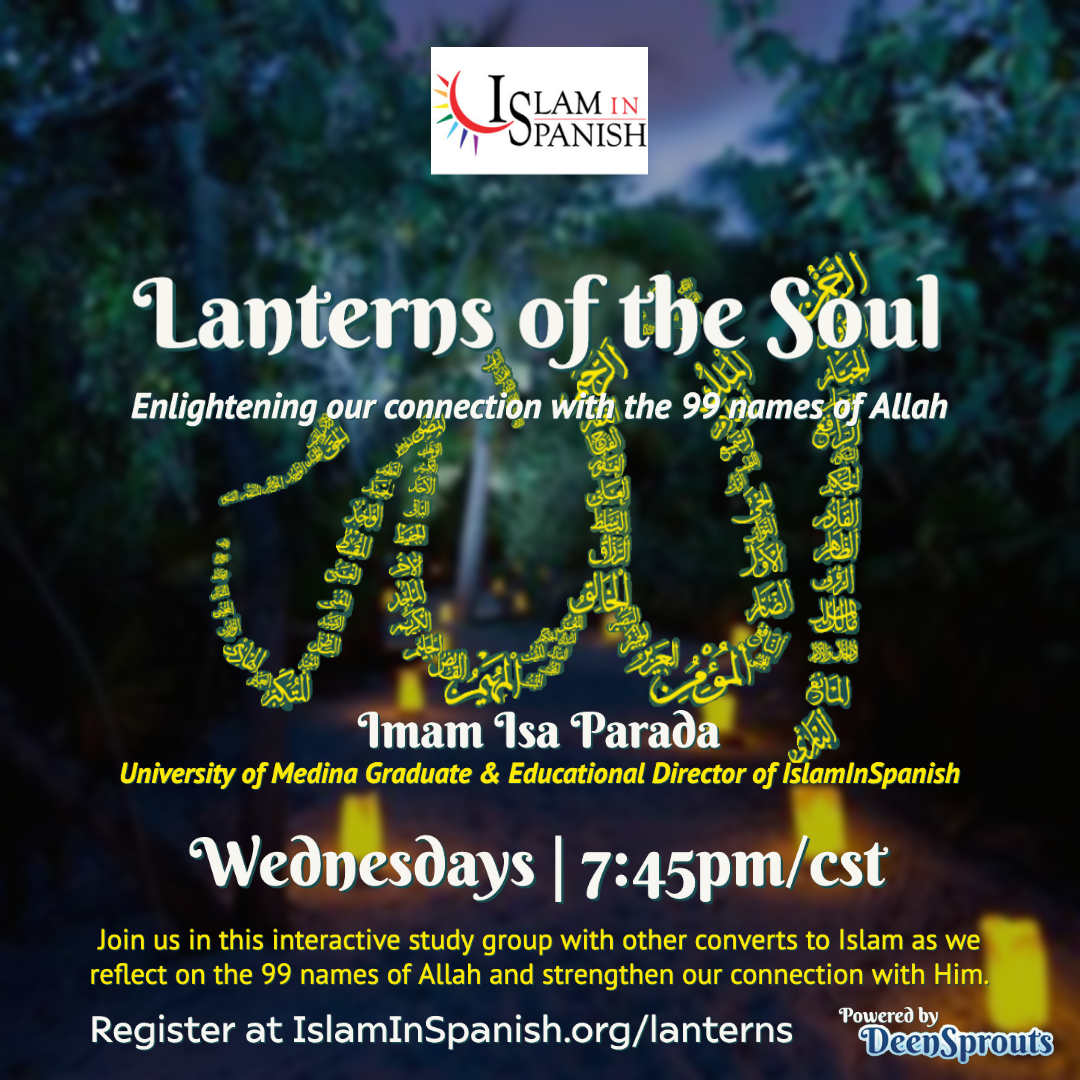 Description:
Join us for this interactive and engaging program (podcast style) based on the 99 names and attributes of Allah titled "Lanterns of the Soul". This class will require you to come out of your comfort zone in order to get the most out of it.
This class is unlike any other you have attended. Why? You will need to be ready to engage in discussions, share your honest thoughts and deeply reflect on these names and attributes of Allah so that we can apply them in our daily lives and strengthen our personal connection with Allah. This way we will not only learn more about Allah through His names but we can gain a new perspective as we listen to others share their thoughts and feelings as well.
Join us every Wednesday at 7:45pm/cst on Zoom.
Register at IslamInSpanish.org/lanterns
---
---
More upcoming events