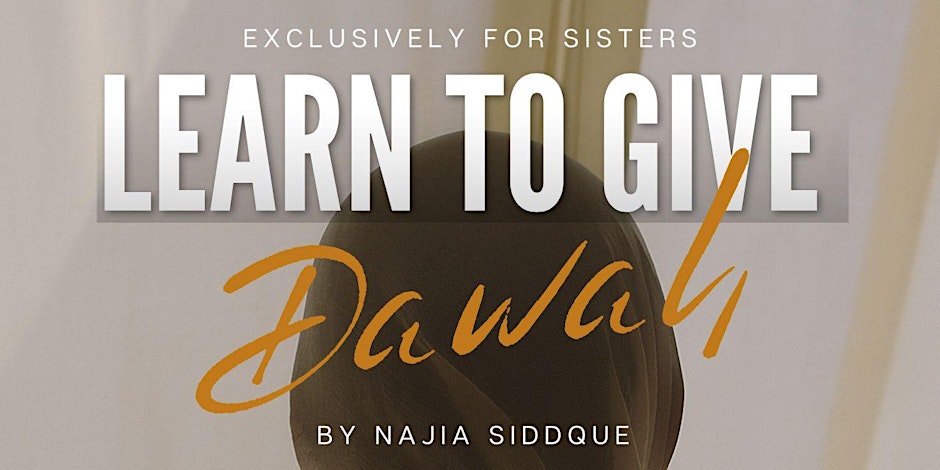 Description:
iWOD presents…
Learn to give Dawah, exclusively for sisters. By Najia Siddique.
All sisters welcome.
Register your place for Free today.
Have you ever wanted to give Dawah but you weren't sure how?
Were you ever worried if you said the "right thing" or wish you explained it in a "better way"?
What would you do if someone said they want to take their Shahadah with you?
This FREE event is the perfect place for you to start. We welcome sisters from all backgrounds, and with any level of knowledge.
This event is run by an organisation called iWOD where we aim to give other sisters the knowledge and the support to spread the word of Islam.
We know that as sisters we're well equipped to talk to and to give dawah to other sisters, but we just need the tools to know how.
Our full day event starts at 8:30am at Masjid Quba Educational Centre, in the ladies section upstairs. We want to start promptly to maximise our time, whilst still praying Dhuhr, Asr and Maghrib in jamaat. inshAllah at the end we'll have time for question and answers.
Lunch will be provided. Please note: anyone who'd like to bring a dish that can be easily shared with others please contact us via email: [email protected].
We'd love to welcome all sisters, whether you come in a group or by yourself. So please spread the message and the khayr, even if you're not able to come yourself.
See below for the timetable of events. Please contact us if you have any further questions!
8.30AM
REGISTRATION
9-12.30PM
SESSION 1
12.30 – 1.30PM
BREAK FOR LUNCH & SALAAH
1.30-3PM
SESSION 2
3-4.30PM
SESSION 3
---
Location:
Masjid Quba Education Centre (MQEC)
120 Worksop Road
Sheffield , S9 3TN United Kingdom
+ Google Map

---
More upcoming events