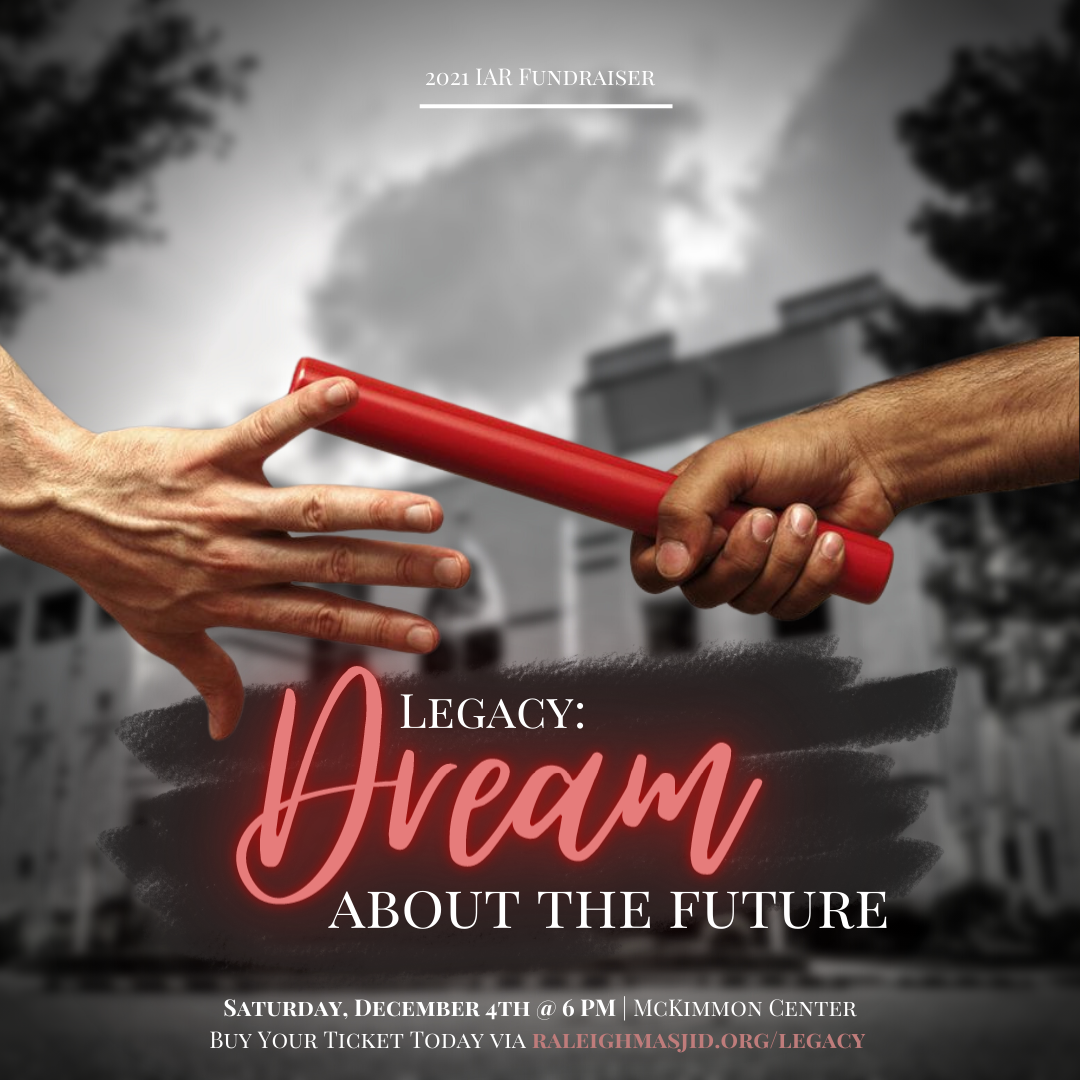 Contributed By:
events coordinator
Organizing Institution:
Islamic Association of Raleigh
Contact email:
[email protected]
Start Date:
December 4, 2021 (6:00pm)
End Date:
December 4, 2021 (10:00pm +03)
Cost:
Individual ticket - 36. Table - 400
Website:
https://raleighmasjid.org/program/legacy/
McKimmon Center – Raleigh – North Carolina – United States
Description:
We reach IAR's 36th anniversary at a critical moment in time. Our dedicated staff, volunteers, leaders, and community have weathered a once-in-a-lifetime pandemic with incredible resolve and strength.
As we look to the next 36 years of growth, we count on our generous community to continue building leaders of the future, in spaces of the future!
---
Location:
McKimmon Center
1101 Gorman S
Raleigh , North Carolina 27606 United States
+ Google Map

---
More upcoming events