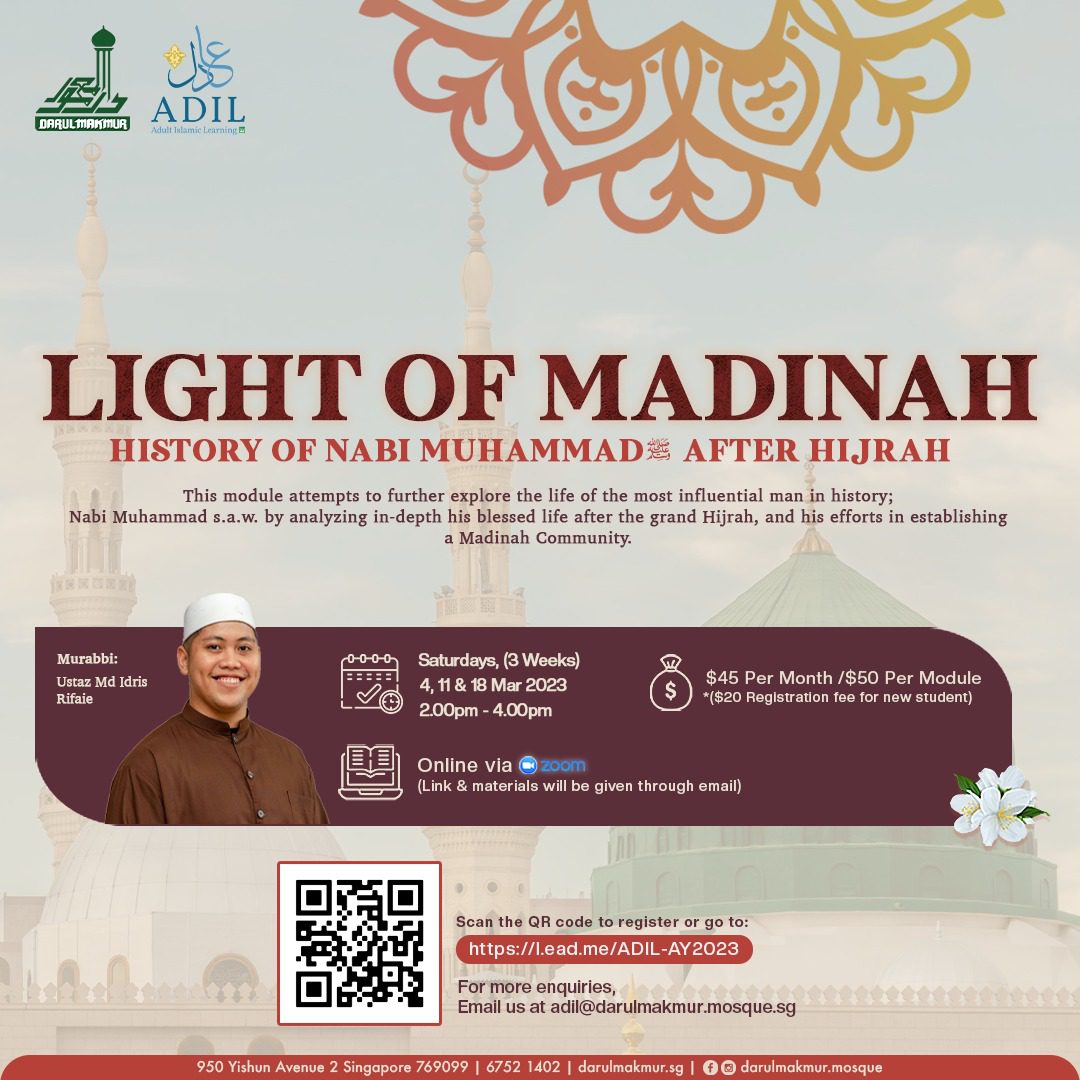 Description:
Assalamualaikum wr wb,
Alhamdulillah, you will be applying for the ADIL Academic Course 2023 which will last for 2 years.
There are fees applicable of $45 per Month OR $50 per Module and one-time registration fee of $20 for new students.
**(Open to all Youth aLIVE Graduates & Public Age 20 Years & Above)
The collection of personal data is for administrative and finance purposes only. Insya Allah, all data will be safely kept according to our internal policies and procedures. You may view our PDPA Policy at: http://darulmakmur.sg/about/pdpa-policy/
If you have any enquiries about the course, you may email us at [email protected].
Jazakumullah Khairan.
We just have a few questions to get you enrolled.
---
---
More upcoming events