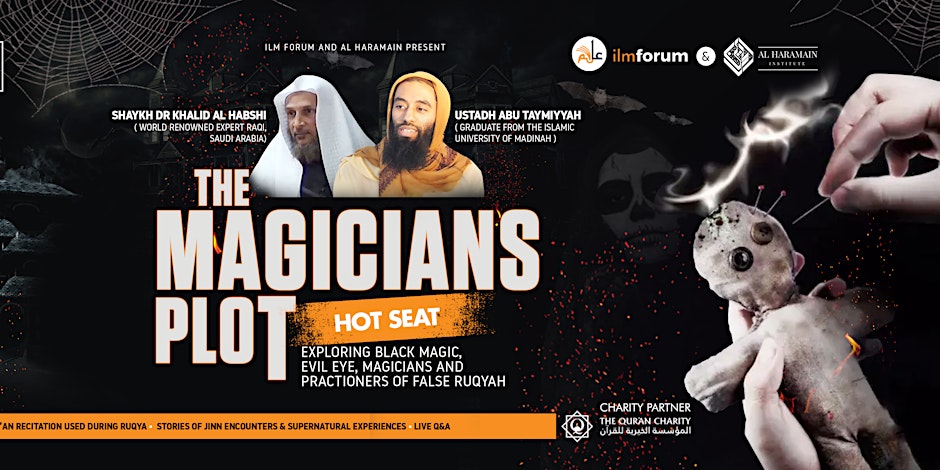 Description:
IlmForum & Al Haramain Institute Presents: The Magicians Plot
Exploring Black Magic, Evil Eye, Magicians and Practicionairs of False Ruqya
Are you intrigued by the enigmatic realm of black magic and the artistry of illusion? Join us for a captivating event that delves into the secrets of these practices and empowers you with knowledge on how to protect yourself from their potential harm. "The Magician Plot" is a unique event designed to shed light on the mysterious world of black magic and the cunning plots of magicians. Through insightful lectures, thought-provoking discussions, this event aims to demystify these phenomena and equip attendees with practical strategies to safeguard themselves and their loved ones from black magic, evil eye and practices of false Ruqa. Secure your place now and embark on a transformative journey into the realms of black magic, illusions, and personal protection.
Guests:
Shaykh Dr Khalid Al Habshi – World renowned expert Raqi from Saudi Arabia
Shaykh Abu Taymiyyah – Graduate of the Islamic University of Madinah
---
Location:
The Royal Regency
501 High Street
North London , E12 6QN United Kingdom
+ Google Map

---
More upcoming events