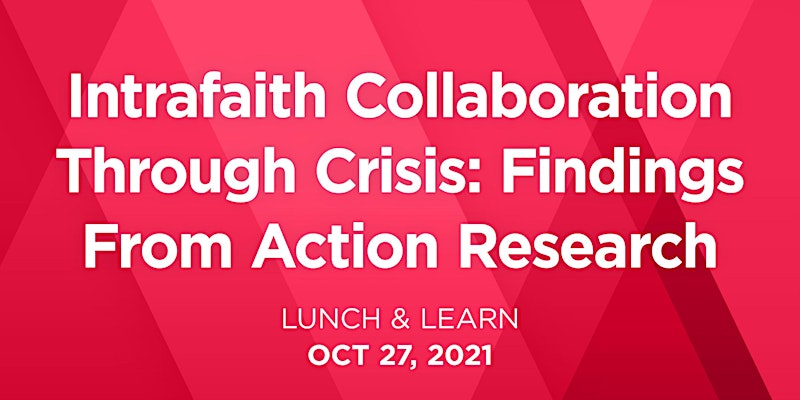 Description:
Research on the impact of Muslims in philanthropy and the challenges they face
About this event
An estimated 3.45 million Muslims live in the United States. They are largely African American, Asian, Arab, and Latino, with no one ethnic community constituting a majority. This highly diverse population has been heavily scrutinized and subjected to Islamophobic attacks. However, it is also supported by a network of faith-affiliated nonprofits and funders working to challenge stereotypes and promote wellbeing.
Understanding how this small yet highly diverse group of nonprofits finds ways to collaborate during times of crisis has important lessons for the broader nonprofit sector as it, too, seeks to collaborate in a highly diverse environment. Findings from research into interfaith collaboration are even more important for the future of the U.S. as demographers project that no one racial or ethnic group will constitute a majority in the population.
In this Lunch & Learn session, Dr. Shariq Siddiqui will share research from the Community Collaboration Initiative, a community-based participatory action research project.
Key Takeaways:
An introduction to Muslim-led institutions and the challenges they face.
Ways in which marginalized communities can contribute to the broader philanthropic sector.
An overview of this ongoing research project and ways to stay up to date.
Price: Free
Registration Deadline: Friday, October 22
Presenter
Shariq Siddiqui, Ph.D., is an Assistant Professor of Philanthropic Studies and Director of the Muslim Philanthropy Initiative at the Indiana University Lilly Family School of Philanthropy. Shariq has a Ph.D. and M.A. in Philanthropic Studies from the Lilly Family School of Philanthropy. He also has a JD from the McKinney School of Law at Indiana University and holds a B.A. in History from the University of Indianapolis. Shariq authors research on Muslim philanthropy and the Muslim nonprofit sector. Most recently, he conducted a national survey of full-time Islamic schools in the United States. Learn more about Shariq.
Questions about this event or about your registration?
Please call Tiana Hawver at 616-331-7585 or email [email protected].
---
---
More upcoming events