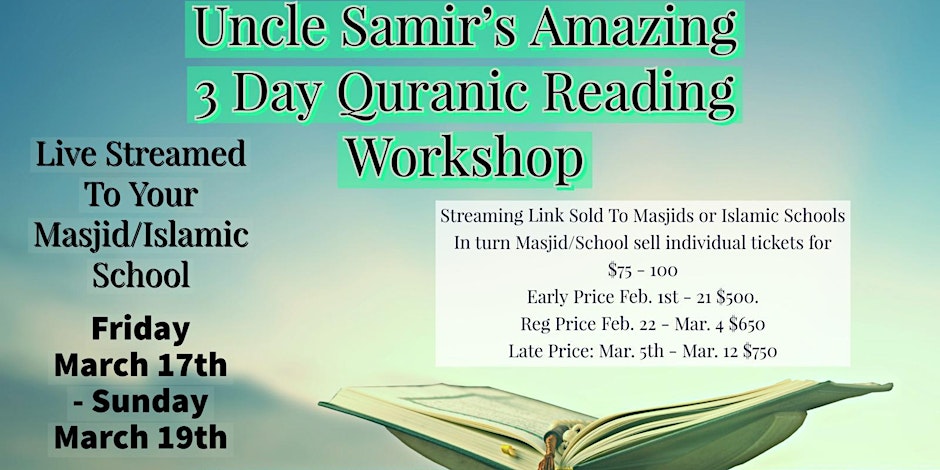 Description:
QURANIC READING WORKSHOP EXTRAVAGANZA!
The Largest Live Mass Educational & Fundraising Event
Uncle Samir's Amazing 3 Day Quranic Reading Workshop
From Zero To Reading Hero In 3 days
Live Streamed To Your Masjid/Islamic School
Friday March 17th – Sunday March 19th
Streaming Link Sold To Masjids or Islamic Schools
In turn Masjid/School sell individual tickets for $75 – $100
Early Price Feb. 1st – 21 $500.
Reg Price Feb. 22 – Mar. 5 $700
Masjid should make announcements & gather those who want to learn to read. Charge a fair price & also get volunteers for each session during the weekend to act as TA's (Teacher Assistants) both for Brothers & Sisters. Once Payment has been made & confirmed you will receive info about the link & when to receive it, which will be before the first session.
---
---
More upcoming events