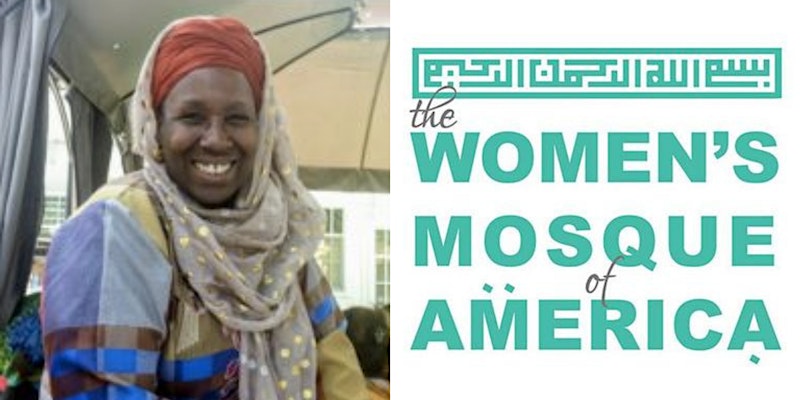 Description:
May 27th Jumma'a w/Hajjah Krishna Nunnally Najieb | The Women's Mosque
Please join us on Friday, May 27th @ 1pm PST as we welcome our returning Khateebah Hajjah Krishna Nunnally Najieb, who will deliver her khutbah on the insightful topic Finding Your Own Medina and how we can follow the Prophet's (p) model of finding a sanctuary while being persecuted in his hometown of Mecca.
After jumma'a prayer is over, we will gather in a socially distanced circle to connect with our Imam for a Q&A Discussion, where all the sisterly chats, interesting questions, and lively discussions take place.
Here are are three important guidelines for our in-person jumma'a. PLEASE READ CAREFULLY:
1. Proof of Vaccination is required for everyone who attends, including children. Please ARRIVE EARLY and have your vaccination card ready to show at the door.
2. Masks are required at all times for everyone who attends, regardless of whether you sit indoors or outdoors. We will have both indoor and outdoor seating options available.
3. Unvaccinated children are not allowed to attend. Any child who does attend must be vaccinated, masked at all times, and must sit with their guardian for the entire duration of the jumma'a. Babysitting will not be provided at this time.
If you are joining us online: Please log onto our Facebook page at 1pm PST to view the livestreamed jumma'a. You can now also join us via Zoom during our post-jumma'a Q&A Discussion with the Imam. Please RSVP to receive the link & password.
We look forward to seeing all of you — whether in person or online —  Friday, April 29th @ 1pm PST, inshAllah!
With Love and Gratitude,
The Women's Mosque of America Team
P.S. Help us in the final stretch of meeting of our Ramadan fundraising goal: Sign up to give a monthly gift today!
"…And whoever remains conscious of God, God will make a way out for them. God will provide for them from where they did not anticipate. And whoever puts their trust in God, then, God will be enough for them. God is One who reaches through God's Command. Surely, God has assigned a measure to everything." (Qur'an 65:2-3)
---
Location:
RSVP to receive address!
Los Angeles
Los Angeles , California 90005 United States
+ Google Map

---
More upcoming events