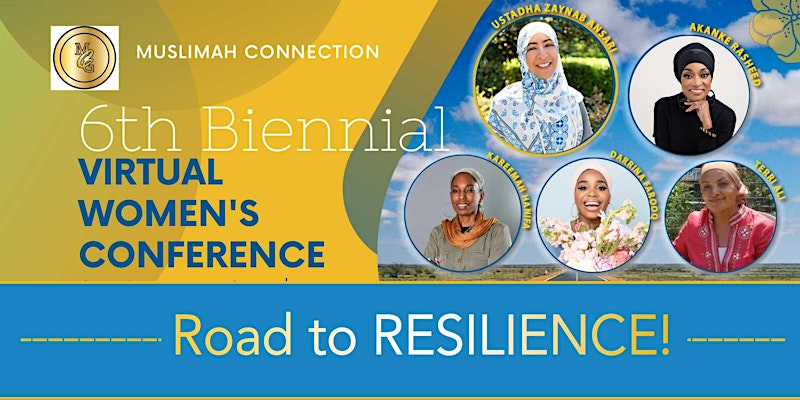 Description:
FREE Virtual Women's Conference to Connect, Support, and Uplift Muslim Women

Road to RESILIENCE!
Come join us and be part of the largest Muslimah community that comes together to support and uplift each other.
Learn from experts on how to be resilient in these times, spiritually, socially, and emotionally.
EVENT SPEAKERS
Ustadha Zaynab Ansari, Tayseer Foundation – Topic: Setting the Spiritual tone on Resilience: The Story of the Sahaba
Akanke Rasheed, Ascension Coaching & Enterprises – Topic: Ascension & Resilience: In Times like These
Kareemah Hanifa, Criminal Justice Advocate – Topic: Resilience Through Second Chances
Darina Farooq-Jannah, Entrepreneur, Floral Designer, Owner of Flourish – Floral Spotlight: How to make your own floral arrangement
Terri Ali, Farmer and Garden Teacher – Topic: Relevance of Gardening in the Islamic Community
Zoom Meeting id: 889 2383 9478 • Password: 927624
Visit our website at muslimahconnection.org
Download Event Flyer below
---
---
More upcoming events