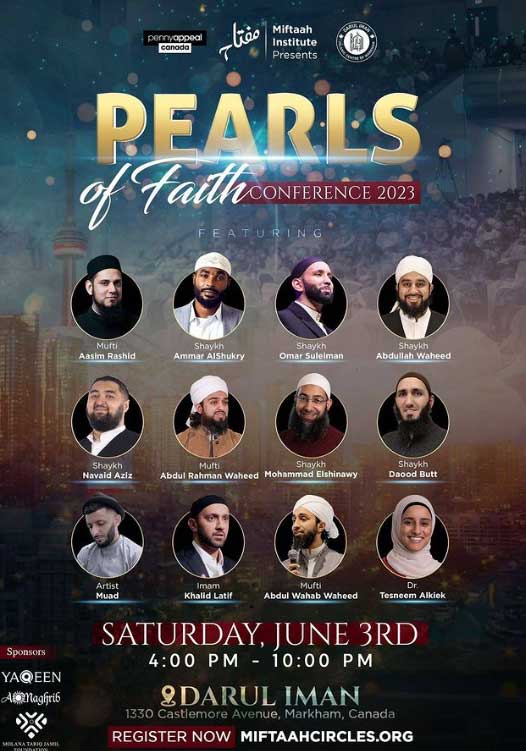 Description:
The Prophet (SAW) has left us with two things that would always guide us: the Qur'an and the Sunnah.
In a world that is everchanging and losing its grip on the sacred, how we do hold steadfast onto faith?
The Pearls of Faith Conference brings together scholars and speakers from all over the world for a special weekend in Toronto where we will absorb the beautiful message embedded within the Qur'an and follow the message of the Prophet (SAW).
During this conference, we will be joined by the likes of Shaykh Omar Suleiman, Shaykh Abdullah Waheed, Shaykh Mohammad Elshinawy, Mufti Abdul Rahman Waheed, and more!
Please join us at the Darul Iman in Markham for an inspirational night full of motivational stories and speeches
---
Location:
Islamic Centre of Markham / Masjid Darul Iman
1330 Castlemore Ave
Markham , Ontario L6E 1B3 Canada
+ Google Map

---
More upcoming events