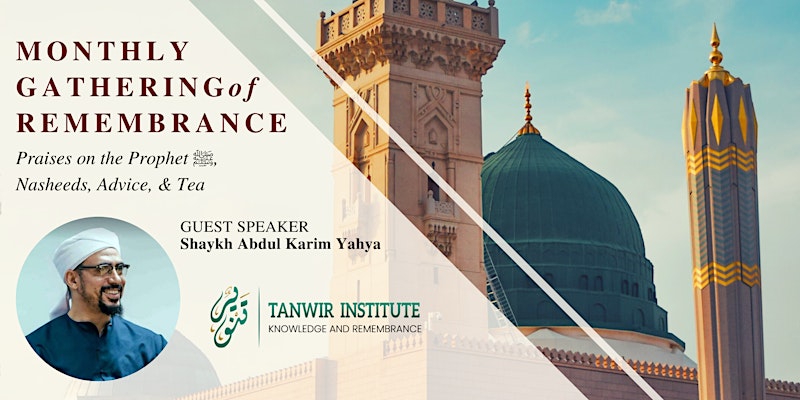 Description:
Monthly Gathering of Remembrance with Shaykh Abdul Karim Yahya
Anas bin Malik reported God's Messenger (ﷺ) as saying: "None of you truly believes until I am more beloved to him than his father, his child, and all mankind." (Bukhari and Muslim).
We hope you save the date for May 21st and join us for two special programs. Join us along side Shaykh Abdul Karim Yahya for Tanwir's monthly Gathering of Remembrance, a gathering of sending praise and salutations on our Beloved Prophet Muhammad ﷺ.
May Allah accept these program and make them a means for all of us to draw closer to Him and His Beloved Prophet Muhammad ﷺ.
---
Location:
Islamic Center of Northern Virginia Trust
4420 Shirley Gate Road Lower Level
Fairfax , Virginia 22030 United States
+ Google Map

---
More upcoming events