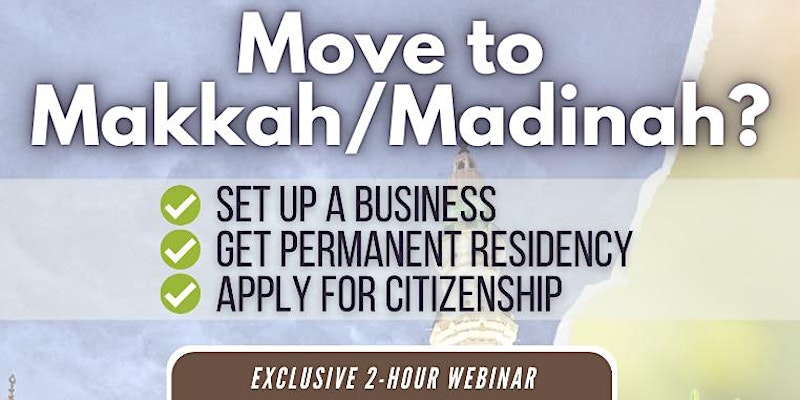 Description:
Move to Makkah/Madinah? Set up a business. Get permanent residence. Apply for citizenship Learn the A-Z of investing in Saudi Arabia!
Join this exclusive Webinar. Learn the A-Z of investing in Saudi Arabia with *Dr Yusuf Abdul-Jobbar & Yasin Chowdhury* [5 pm London, 7 pm New York, 8pm Makkah]
What's covered?
Moving to Makkah/Madinah
Learn about current investment opportunities in Madinah
Learn about the new Mount Uhud multi-purpose project
All Investors welcome (especially those with £750K+)
Understand the cost of living
Schooling/Islamic studies/Arabic
Procedures for buying land and properties
How to set up a company and do business
How to register and study in Masjid An-Nabawi
How to register to study at the Islamic University of Madinah
Sunnah sports (horse riding, archery & swimming)
And much much more
Early bird tickets: £19.99 (limited seats)
Normal price: £39.99
Register now!!
---
---
More upcoming events