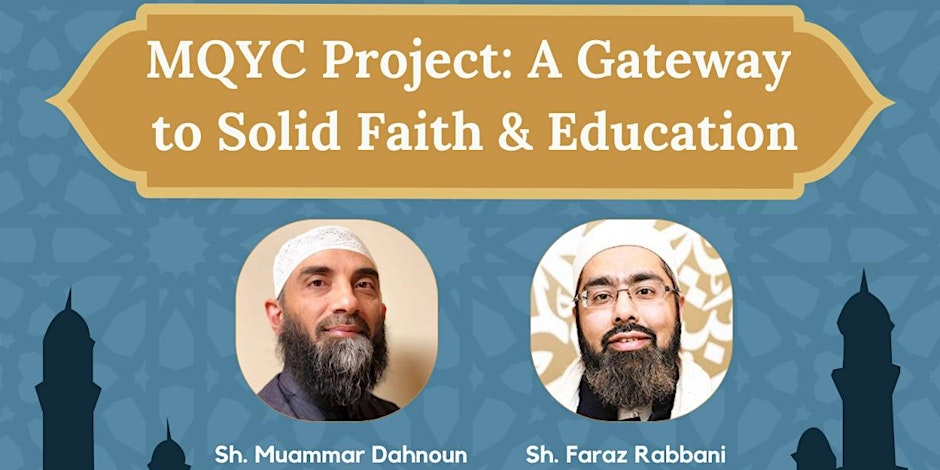 Description:
Madinah Quran and Youth Center is pleased to invite you to our fundraising dinner themed: *MQYC Project: A Gateway to Solid Faith and Education*.
Saturday March 4th, 2023 at 6 pm
1101 Gorman St, Raleigh, NC 27606
Please buy your tickets here to join us physically for the best experience or join us virtually at mqyc.org/live
We are offering free babysitting at MQYC location: 1329 Ridge Rd, Raleigh, NC 27607
Visit our website or YouTube Channel to learn more about our active programs. Alhamdulillah MQYC acquired a large land at 2200 Lake Wheeler Rd, Raleigh, NC 27603. Help us finish phase 1 of the project to move in just one year Insha'Allah!
MQYC aims to build a permanent state of the art facility for Muslim youth in providing various programs in Islamic education, by nurturing a safe Islamic environment, guided by a team of highly qualified teachers in the Triangle, NC area and beyond.
Our future Islamic Center will Insha'Allah offer a Masjid/Prayer halls, a gymnasium, well-equipped classrooms, common areas, playground and much more.
Our mission is to raise Muslim youth to be excellent and successful citizens with strong Muslim Identity.
We are honored to have special guest speaker:
Sheikh Faraz Rabbani, Founder and Director at Seekers Guidance
Fundraising by: Imam Muamar Dahnoun, Imam at Islamic Association of Raleigh
Madinah Quran and Youth Center (MQYC) is a registered Non-Profit 501(c)(3) Organization establishing a Masjid and Islamic Education Center to teach the Holy Qur'an, Arabic and Islamic studies with focus on serving the youth and their families in the Triangle, NC area and beyond.
Our Tax ID is 85-1325871
---
Location:
McKimmon Center
1101 Gorman Street
Raleigh , North Carolina 27606 United States
+ Google Map

---
More upcoming events