Description:
As a member of the public you will have access to different products and services from an array of companies and local vendors.
Register once and get access to all the services each month.
Seminars Include:
Business Law
Financial Management
Tax Planning and Preparation
Immigration Law
Marketing and Promotion
Technology Support
Health Insurance
Here is a sample:
Topic: Tax Workshop
https://zoom.us/rec/share/dNwx3wTXXHn6_LdILPmWJOweBLbu45S9X2_S8_UdSlb_sP6Gl5_gzuf_DuhZEdHo.07rPouQFFTd8Uw3B
Register today to get access to other videos about local Business services every month.
Learn more by Texting to 202-660-8883
Check out Sponsorship Opportunities for your Business at the Next Event
Sunday, May 28 · 1 – 2am EET
Sunday, June 25 · 1 – 2am EET
Sunday, July 23 · 1 – 2am EET
Sunday, August 27 · 1 – 2am EET
Sunday, October 29 · 1 – 2am EET
Sunday, November 26 · 2 – 3am EET
Sunday, December 24 · 2 – 3am EET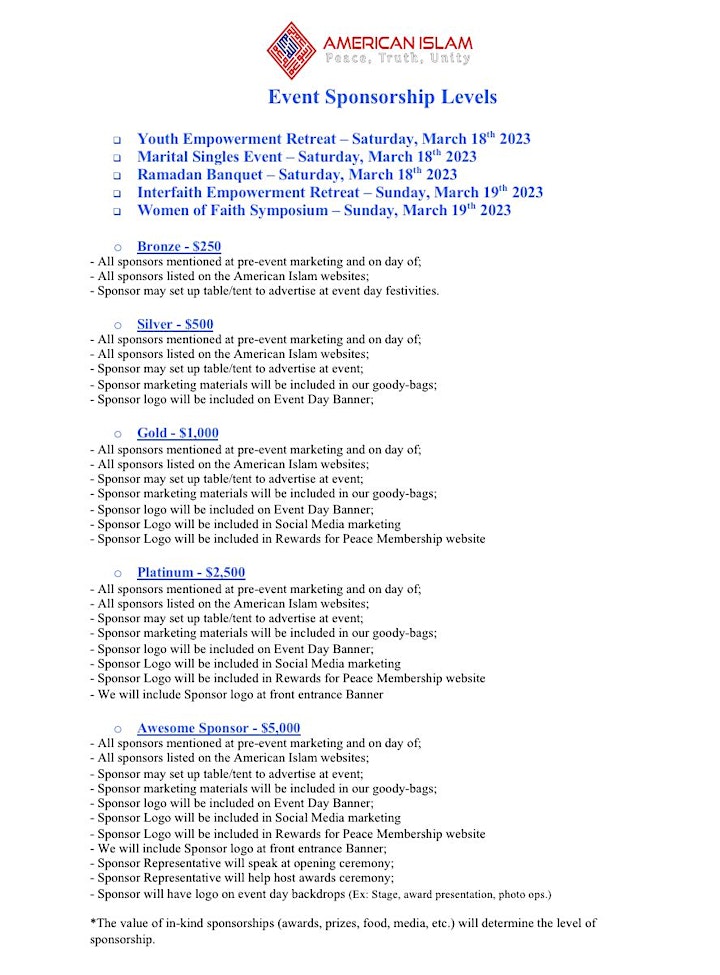 ---
---
More upcoming events