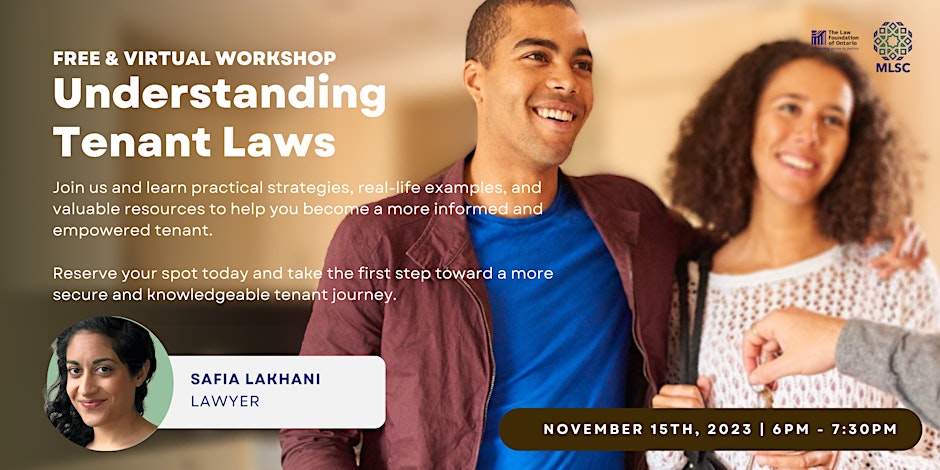 Description:
Want to know more about your rights as a tenant and/or employee living in Ontario?
Join us with lawyer Safia Lakhani to learn practical strategies, real-life examples, and valuable resources to help you become a more informed and empowered tenant.
Don't miss this opportunity to gain clarity on your rights, protect your home, and ensure a fair and stable housing experience. Reserve your spot today and take the first step toward a more secure and knowledgeable tenant journey.
Attendees will be able to ask questions during the event.
To attend, please register click here!
---
---
More upcoming events