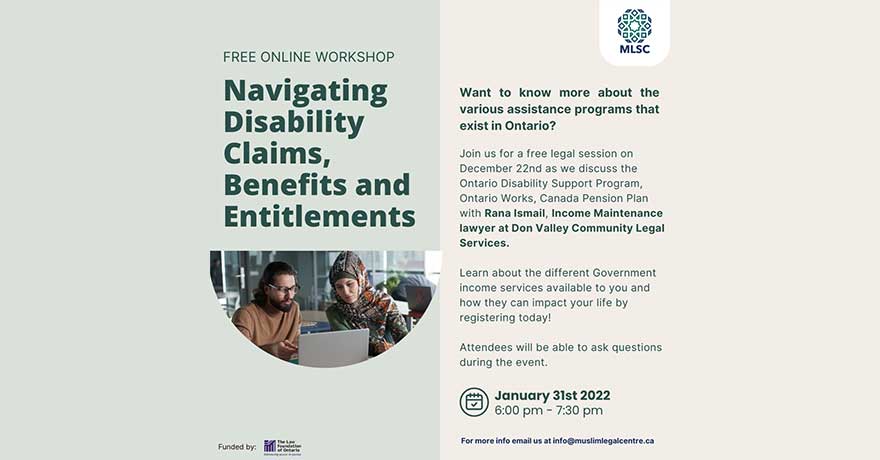 Description:
Want to know more about the various assistance programs that exist in Ontario?
Join us for a free legal session on January 31st as we discuss the Ontario Disability Support Program, Ontario Works (Welfare), Canada Pension Plan, and more with Rana Ismail, a lawyer at Don Valley Community Legal Services.
Learn about the different social assistance services available and how you may benefit by registering today!
Attendees will be able to ask questions during the event.
To attend, please register via Eventbrite.
---
---
More upcoming events