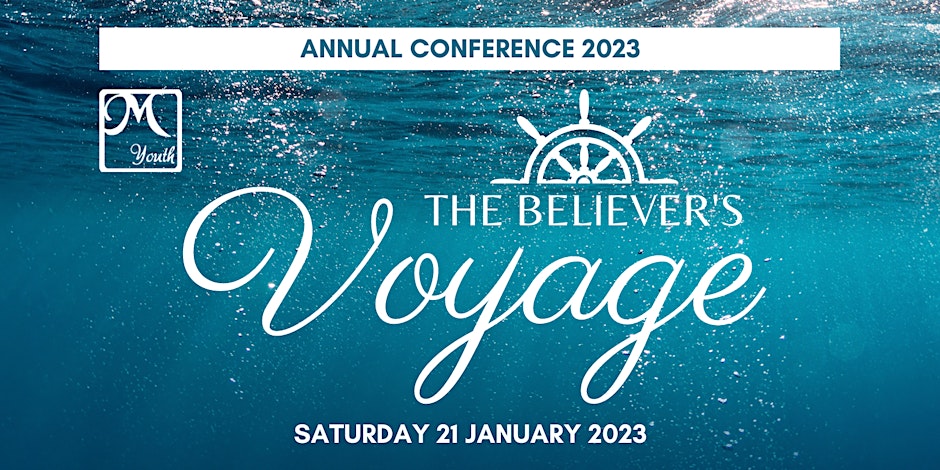 Description:
Assalamu'alaikum,
Our highly anticipated Annual Conference is back!
A full day conference giving young Muslim women a chance to meet, socialise and bond with like-minded sisters. Inspirational speeches, entertainment, and stalls are just some of the highlights. It is one of our most popular events that attracts sisters from across London and beyond!
This year join Muslimaat Youth on our believer's voyage! We have chosen to reflect on the parable of the ship. The Prophet, peace and blessings be upon him, said, "The parable of those who respect the limits of Allah and those who violate them is that of people who board a ship after casting lots, some of them residing in its upper deck and others in its lower deck. When those in the lower deck want water, they pass by the upper deck and say: If we tear a hole in the bottom of the ship, we will not harm those above us. If those in the upper deck let them do what they want, they will all be destroyed together. If they restrain them, they will all be saved together."
We will look at the characteristics of the upper deck passengers and, as beleivers, the responsibility they uphold in life's journey.
Book your ticket now for a day of inspiration, reflection and sisterhood. May Allah accept from us and you!
—
Date: Saturday 21st January 2023
Time: 10:30am – 4:30pm
Venue: Ground Floor Hall, London Muslim Centre, 46 Whitechapel Road, London E1 1JX
—
جزاك الله خيرا
Annual Con
---
Location:
London Muslim Centre
46 Whitechapel Road
London , E1 1JX United Kingdom
+ Google Map

---
More upcoming events