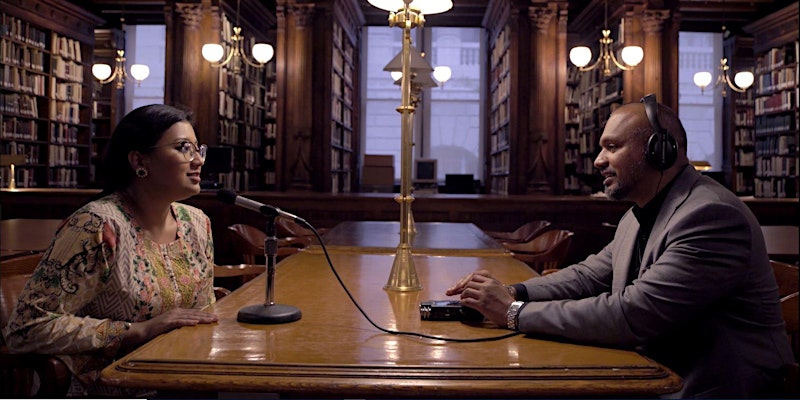 Description:
Shahana Hanif in conversation with oral historian Zaheer Ali about personal experiences, public spaces, and how narrative spurs us to act.
In the final installment of our event series for educators centered on the Muslims in Brooklyn public history project, we welcome Shahana Hanif, the incoming council member from Brooklyn's District 39. Before she became the first Muslim woman elected to New York's city council, Shahana Hanif contributed an oral history to the Muslims in Brooklyn project about growing up in Brooklyn and the personal experiences that spurred her into public life. Join us as project director and oral historian Zaheer Ali talks with Councilmember-elect Hanif about the power of narrative. We'll hear sections of Ms. Hanif's oral history and reflect on the themes they bring up; namely, how the public space around us shapes who we are and how we go about transforming what that space looks like and who it serves.
Attendees are eligible for 1 CTLE credit.
Accessibility Statement:
We strive to offer educators professional learning opportunities that are inclusive for individuals with disabilities and our team is committed to the work that goes into creating safe and productive spaces for all. If you have an accessibility requirement, please let us know by checking the appropriate box while registering for our professional learning opportunities and a staff member will reach out with accessibility options prior to the event.
---
---
More upcoming events