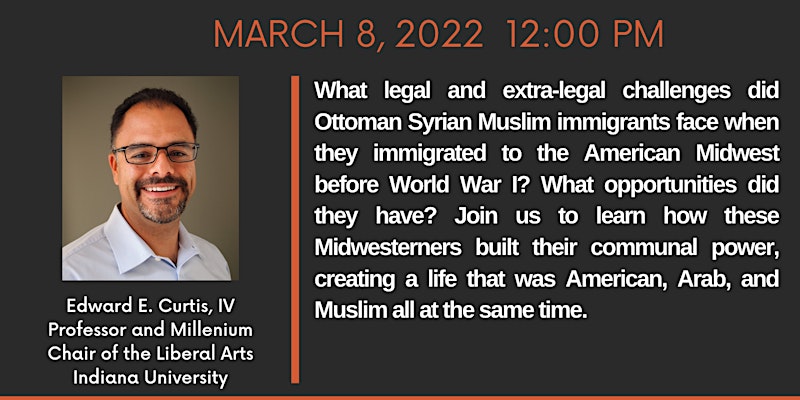 Description:
MARCH 8, 2022 12:00 PM
Edward E. Curtis, IV Professor and Millenium Chair of the Liberal Arts Indiana University
What legal and extra-legal challenges did Ottoman Syrian Muslim immigrants face when they immigrated to the American Midwest before World War I? What opportunities did they have? Join us to learn how these Midwesterners built their communal power, creating a life that was American, Arab, and Muslim all at the same time.
Register via Zoom here: https://go.rutgers.edu/nklp4kcl. After you register via Zoom you will receive the link to join.
---
---
More upcoming events