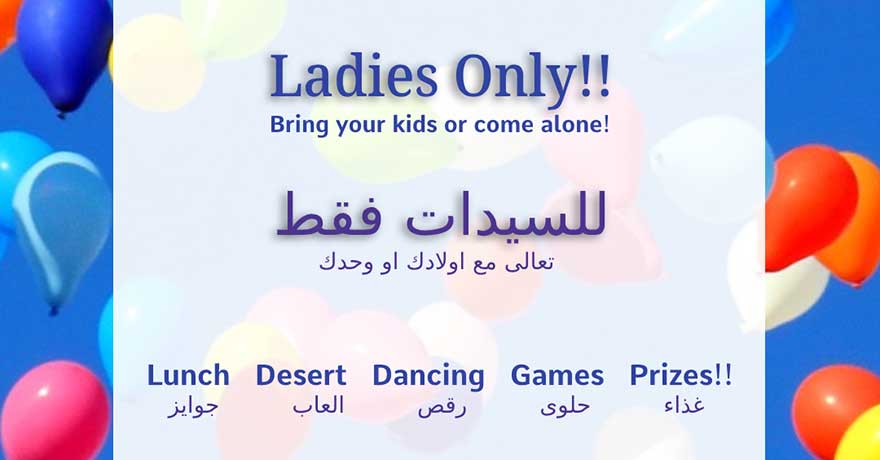 Description:
Ladies only!
Bring your kids or come without them!
Lunch, Dessert, Dancing, Games, and Prizes!!
ALL proceeds will go towards the Name That Prophet Board game. Not-for-profit organization teaching kids and adults stories of the prophets through games!
Family day!! Monday, February 21 from 1-5 pm
877 Shefford road K1J8H9
Private indoor venue with no windows!
$35 for adult tickets
$20 for children under 12
free for babies under 2
For tickets WhatsApp 6134138215 or transfer to [email protected]
Endorsed by Human Concern International charity organization.
---
Location:
Name That Prophet Board Game
877 Shefford Road
Ottawa , v K1J 8H9 Canada
+ Google Map

---
More upcoming events