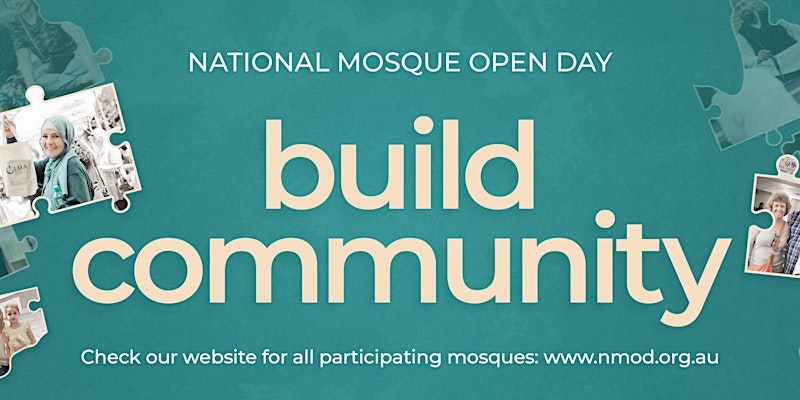 Description:
Have you been inside a mosque? Mosques across Australia open their doors, inviting you in for a day of learning, and breaking down barriers
National Mosque Open Day began in 2014 as an initiative to combat Islamophobia and prejudice towards the Australian Muslim Community. Each year since, Mosques across the country have opened their doors, welcoming in their broader communities in for a day of connection and learning.
This year National Mosque Open Day will be held on the 30th of October with online and in-person events.
In Person – Check out the NMOD website to find your nearest Mosque and register to attend their open day. There are Mosques opening their doors in Hobart, Gungahlin, Palmerston and Mareeba to name a few!
Online – For those locked-down, register via this Eventbrite for the Virtual Tour of Lakemba Mosque and a Facebook Live and Q&A about Islam.
The link to the Virtual Tour will be shared on the 30th of October, and the Facebook live will take place from 11am – 12pm with a Q&A from the audience.
---
---
More upcoming events