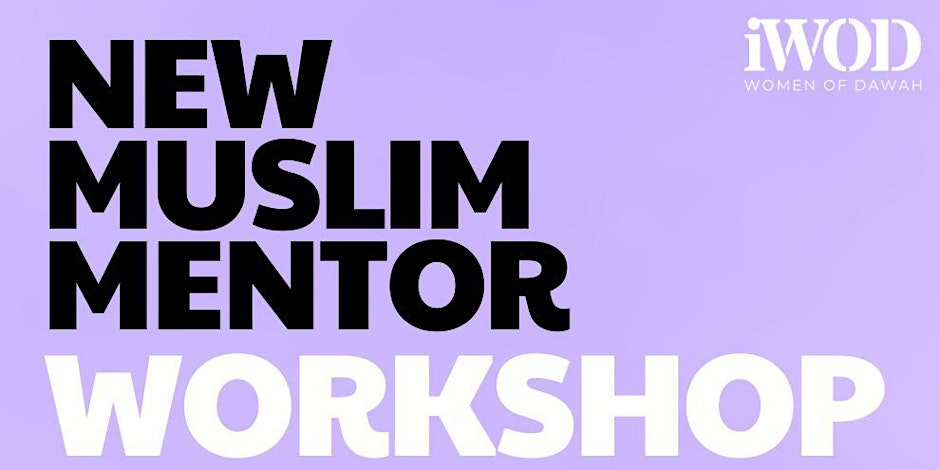 Description:
New Muslim Spiritual Mentor (Murabbi) Workshop
The goal of this program is to inspire and develop female spiritual mentors (Murabbi) who are able to nurture new Muslim sisters to become successful believers in this world and the hereafter.
Course content:
By the end of this workshop, you will be able to:
• Provide the support and education the new-Muslim needs at the beginning of their journey
• Use appropriate techniques for spiritual encouragement and assistance
• Outline the basic structure to help progress mentee's development
Who should attend?
Sisters, who are interested in taking on a mentoring role for new Muslim sisters, or who already have mentoring responsibilities and would like to improve their practice.
Course Fee : Free
To Register: Please email
Training opportunities
Training opportunities
To discuss delivering this workshop as in-house training for your organisation or Masjid, please contact Dr Shahla Shariff
📞 +447723069292
🌎 womenofdawah.org
---
Location:
Masjid Quba Education Centre (MQEC)
120 Worksop Road
Sheffield , S9 3TN United Kingdom
+ Google Map

---
More upcoming events