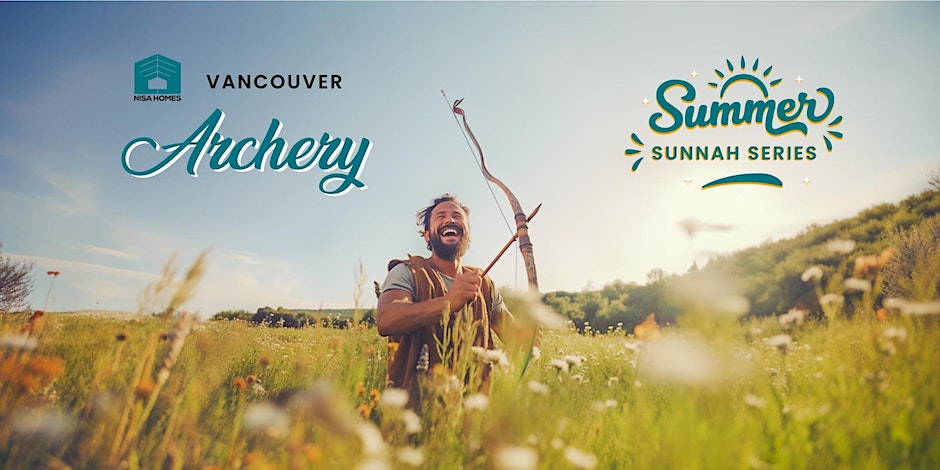 Description:
This summer, immerse yourself in the Sunnah with our exhilarating physical activities as part of our Summer Sunnah Series. Inspired by the teachings of the Prophet Muhammad (SAW), we invite you and your loved ones to join us on an incredible journey toward a balanced and active lifestyle that nourishes both body and soul.
Archery: Experience the thrill and precision of archery as we delve into this timeless Sunnah activity. Unleash your inner focus and concentration as you learn the art of shooting arrows with grace. Our archery session will not only improve your physical strength and coordination but also provide a spiritually uplifting experience. Embrace the teachings of the Prophet and connect with the Sunnah as you learn the skills of this noble sport.
This session is open to everyone, ages 10 and up
*Children under 10 will have to wait supervised in the lobby way.
Don't miss out on these incredible opportunities to embrace the Sunnah in our physical activities. Join us for our Archery and Horseback Riding sessions and embark on a journey towards a healthier, more fulfilling lifestyle that aligns with the teachings of the Prophet Muhammad (SAW).
---
Location:
Gum Ying Richmond Archery Club
6851 Elmbridge Way
Richmond , British Columbia V7C 4N1 Canada
+ Google Map

---
More upcoming events