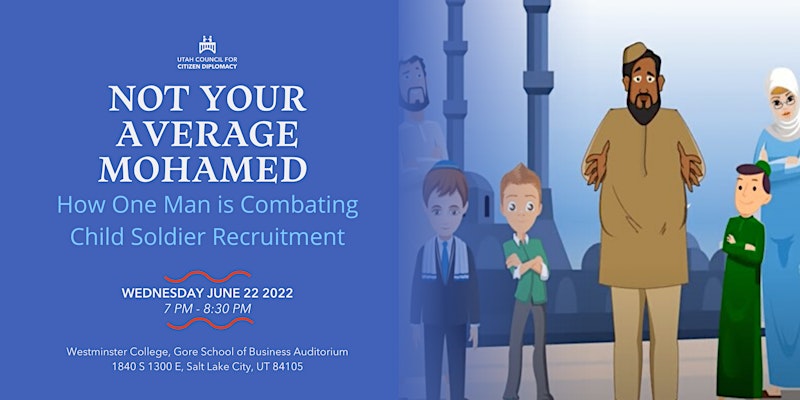 Description:
"It takes an idea to defeat an idea."
Mohamed Ahmed noticed that some of the kids in his community in Minnesota were joining Al Shabaab, an Al-Qaeda group, and ISIS, and there was no counter-narrative against this extremist recruitment. That was an eye-opener, and he decided to do something about it.
Join Utah Council for Citizen Diplomacy as we welcome Mohamed Amin Ahmed, creator and founder of the Average Mohamed Organization as our next World Affairs Speakers Series guest. Mr. Ahmed will discuss how, in his humble beginnings as a blue-collar worker, he has battled AL Qaeda and ISIS to protect kids ages 8-16 against extremism recruitment, one cartoon at a time.
Mohamed Amin Ahmed migrated to the United States 25 years ago and has played numerous roles in both civic and corporate worlds. At the onset of the 9/11 crisis, Mohamed joined the Free Muslim Coalition Against Terrorism, and has since been the Chapter President for Minnesota. He is the founder of Average Mohamed, an organization that passionately promotes ideas of counter terrorism through the use of popular culture.
He was a Bush Foundation Fellow, member of the Somali American Task Force, the 2020 State Department Citizen of the Year, and the 2018 Citizen Diplomat of the Year, He currently lives in Minneapolis with his wife and four children.
More information can be found at https://averagemohamed.org/
---
Location:
Westminster College, Gore Auditorium
1840 South 1300 East
Salt Lake City , Utah 84105 United States
+ Google Map

---
More upcoming events