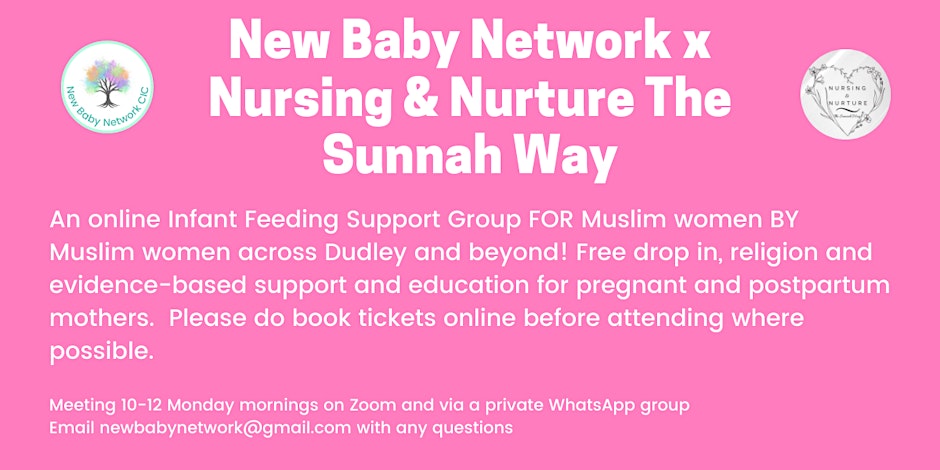 Description:
Infant feeding support with a religious understanding from trained Muslim peer supporters.
We can support breastfeeding, combination feeding, bottle feeding, starting solids, stopping breastfeeding.
The group has been created as a safe space for Muslim women only, there is also a WhatsApp peer support group. You will be asked if you'd like to join this when you register for the session.
House keeping
You can drop in at any time, please do not share the link with anyone else.
Your camera will need to be on when you join for identification purposes.
———————
Don't hesitate to contact us at [email protected] if you need any further help or information.
Interested in hearing more about our services? Visit our website www.newbabynetwork.co.uk
We're also on Facebook and Instagram!
---
---
More upcoming events