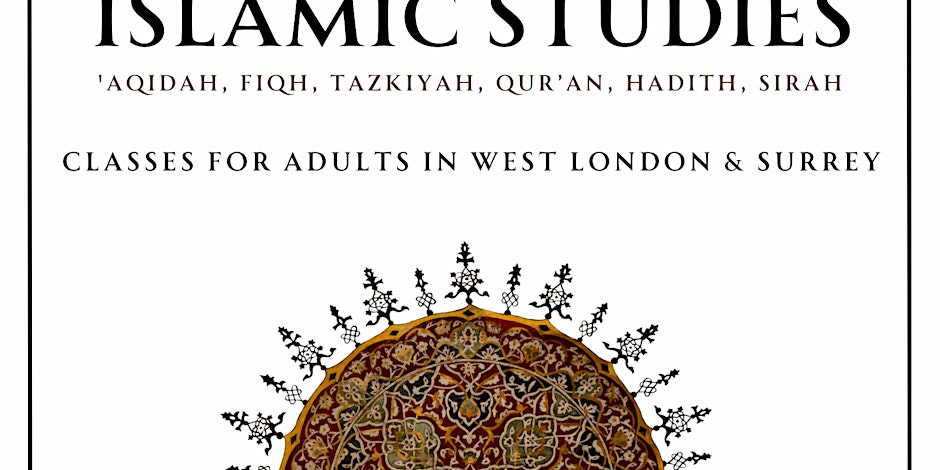 Description:
Osswa Academy presents
"Islamic Studies"
"Islamic Studies" is a comprehensive two-year student-centered sacred education programme tailored for adults and graduates of maktabs, with a core objective of facilitating our ultimate life purpose: knowing God and leading a God-centric life, grounded in the exemplary model of our beloved Prophet (peace be upon him) – the living embodiment of the Qur'an.
Topics:
'Aqidah, Fiqh, Tazkiyah, Qur'an, Hadith, Sirah
Teachers:
Sheikh Uwais Namazi (Nadwat-ul Ulama, Ebrahim College, Qalam Institute)
Sheikh Muhammad Kazi (Darul Ulum Bury, Ebrahim College, Cambridge Muslim College)
Ustadh Yacub Enoborg (Cambridge Muslim College)
Ustadha Tahira Hadi (Private Islamic studies in Damascus)
Ustadha Safiyya Dhorat (Madrassah al Zahra, Cambridge Muslim College, Al-Muhsinat)
About the programme:
This carefully designed programme consists of six interconnected modules: 'Aqidah, Fiqh, Tazkiyah, Qur'an, Hadith, Sirah. Together, the programme aims to equip students with the essential obligatory knowledge (fard al-'ayn) necessary to navigate today's challenges and obstacles, whilst also immersing them in the rich tapestry of traditional Islamic sciences.
Each academic year spans 30 weeks, distributed across three trimesters, featuring three one-hour sessions per week. The programme's design ensures a seamless progression through these modules, fostering a deep understanding and application of the teachings.
Term Dates:
Term 1: 23 Sept– 2 Dec 2023 (28 Oct – Break)
Term 2: 13 Jan– 23 Mar 2023 (17 Feb – Break)
Term 3: 20 Apr– 29 Jun 2024 (25 May – Break)
Fees:
Adults £90 (equivalent to £1 per hour of instruction!)
Students Concession – £45 ( student MUST provide student ID proof)
Course Material:
Course handouts will be provided.
However any core texts studied in the programme will need to be purchased separately.
---
Location:
Ashford and Staines Community Centre London
Rd (opp. Harrow Rd)
Ashford Middlesex , TW14 8RW United Kingdom
+ Google Map

---
More upcoming events