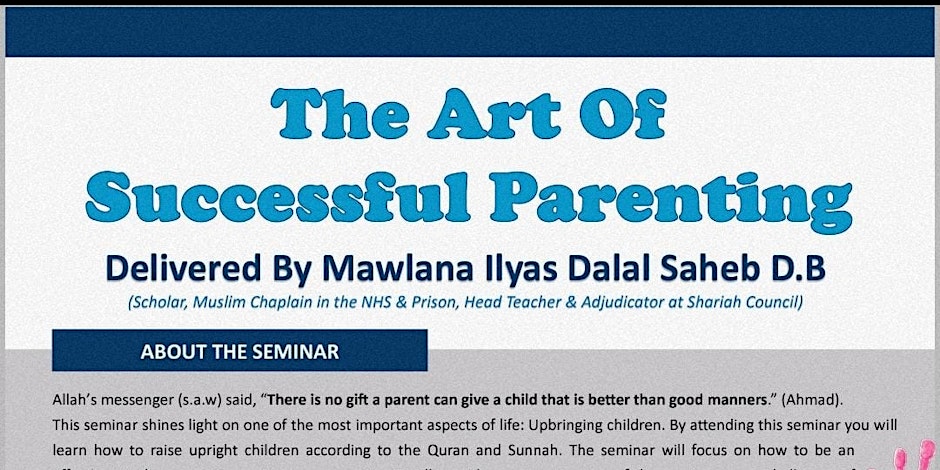 Description:
THIS PAGE IS FOR SISTERS. FOR BROTHERS PAGE, PLEASE GO TO: tinyurl.com/tefparentingm
If you require £5 creche facility for children between the age of 2 & 8, please register using the link below
tinyurl.com/Tefparentingk
Description:
Allah's messenger (s.a.w) said, "There is no gift a parent can give a child that is better than good manners." (Ahmad). This seminar shines light on one of the most important aspects of life: upbringing children. By attending this seminar, you will learn how to raise upright children according to the Quran and Sunnah. The seminar will focus on how to be an effective Muslim parent in contemporary society. It will provide answers to some of the most common challenges of modern day parenting: how to raise virtuous children, how to protect children from negative influences and how to deal with specific issues related to living in the UK. This seminar is essential for all parents as well as those interested in parenting.
*Prior registration is mandatory. Book early to avoid disappointment.
---
Location:
The Eden Centre Highfields
Highfields Road
Huddersfield , HD1 5NG United Kingdom
+ Google Map

---
More upcoming events