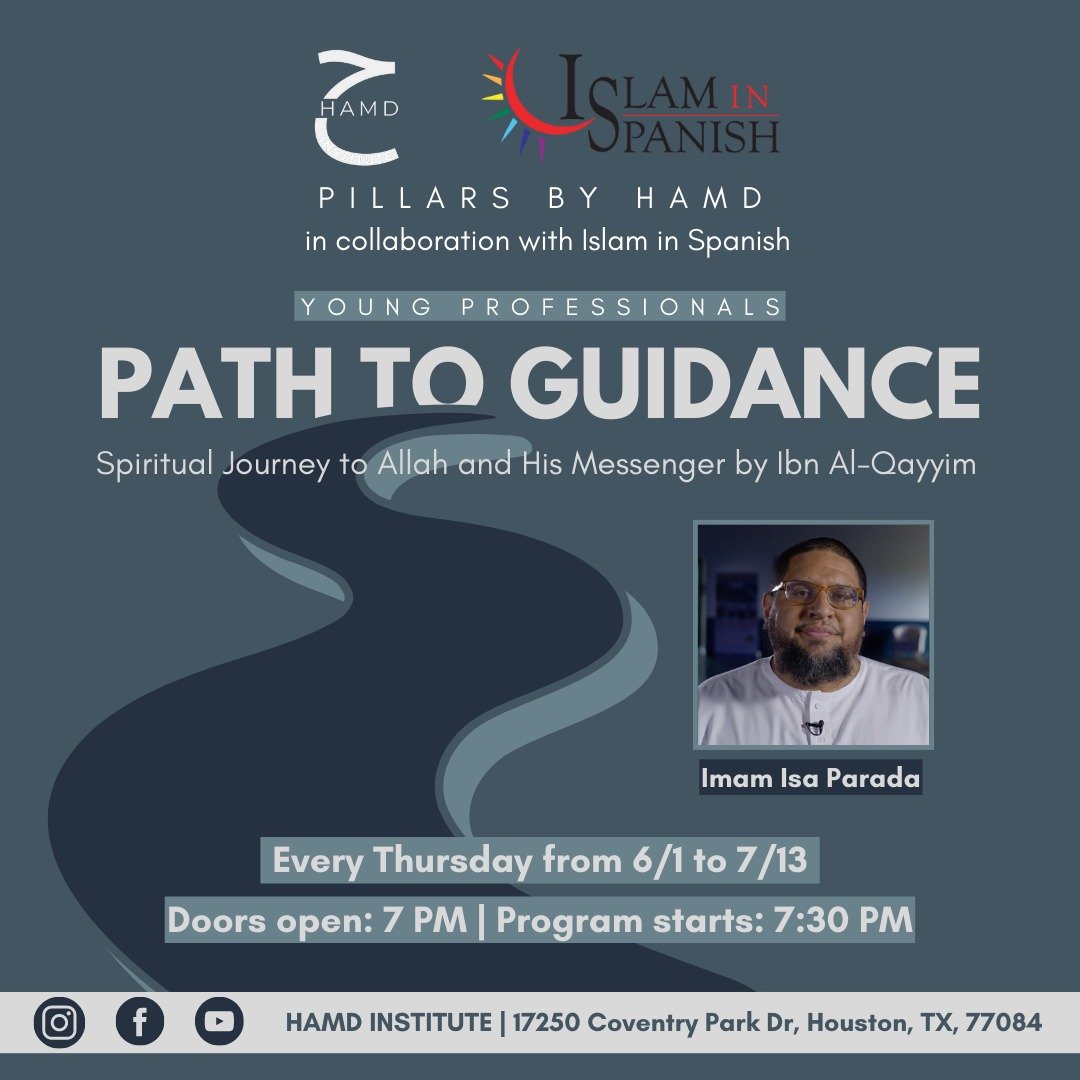 Description:
Join us every Thursday at 7:00pm/cst as we collaborate with @hamdinstitute to bring you "Path to Guidance" lead by Imam Isa Parada. 17250 Coventry Park Dr Houston, TX 77084
Excellent character. Righteous deeds. Patience and conviction. There are so many pieces that build the best Muslim you can be, with the strongest Iman (faith) you can have. But where do we begin our journey towards becoming that beautiful version of ourselves?
Join us every Thursday from 6/1 – 7/13 as our beloved Imam Isa Parada from IslamInSpanish walks us through Ibn Al-Qayyim's book, "A Spiritual Journey to Allah and His Messenger". Let us all take our first steps towards becoming the Ummah our Prophet (peace be upon him) praved we would be.
Doors open at 7pm! Be ready for an inspiring lecture, light refreshments, and great company. We can't wait to see you inshallah!
in Pillars by Hamd is an initiative intended to give our young Muslim professionals a place to make Muslim friends, enrich their deen, and call home. If you'd like to receive updates on our events, please join our WhatsApp announcements groupchat (link in bio). Welcome to the Pillars family.
---
Location:
IslamInSpanish Centro Islamico
12703 Brant Rock Dr
Houston , Texas 77082 United States
+ Google Map

---
More upcoming events