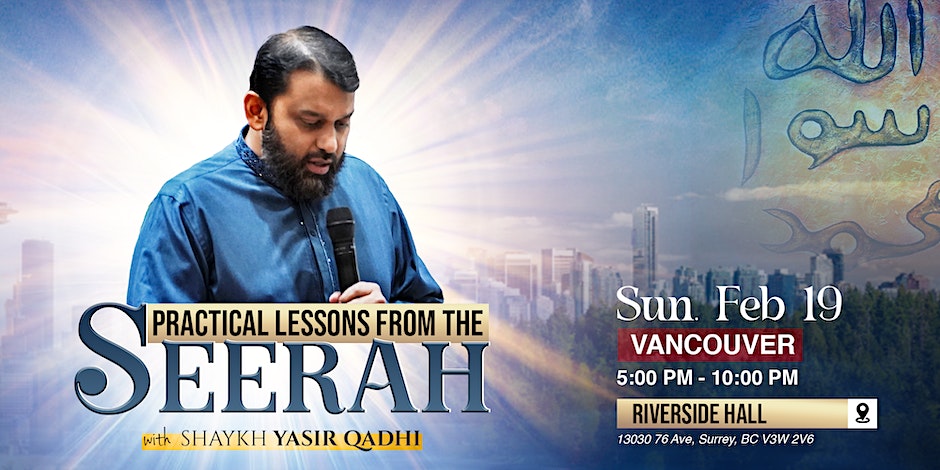 Contributed By:
events coordinator
Organizing Institution:
ICNA Resource Centre
Contact email:
[email protected]
Start Date:
February 19, 2023 (5:00pm)
End Date:
February 19, 2023 (10:00pm PDT)
Cost:
$21.99
Website:
https://www.miftaah.org/tour#tickets-new
ICNA Resource Centre – Surrey – Canada
Description:
He was the greatest man. The greatest leader. The greatest life coach. The greatest relationship expert. His example was the perfect example. In an age lacking clarity and guidance, how can we heed and uphold the examples found from the Seerah (Biography of the Prophet ﷺ) in our daily lives? Rather than simply reading events from his life, how can we practically relive and apply examples of his life?
The following life lessons will be analyzed from the Seerah of the Prophet Muhammad ﷺ illustrating how he approached different situations from which we too can learn and transform our lives with Prophetic life lessons.
The Seerah of our Prophet ﷺ is one of the most important sources of our religion. It inspires, guides, and empowers us to be better Muslims. In this exclusive seminar tour with Shaykh Yasir Qadhi, we have put together select stories from Seerah that give us practical life lessons.
Join us in Vancouver, Canada on Sunday, February 19, 2023, for an experience to remember.
---
Location:
ICNA Resource Centre
13030 76 Ave
Surrey , British Columbia V3W 2V6 Canada
+ Google Map

---
More upcoming events