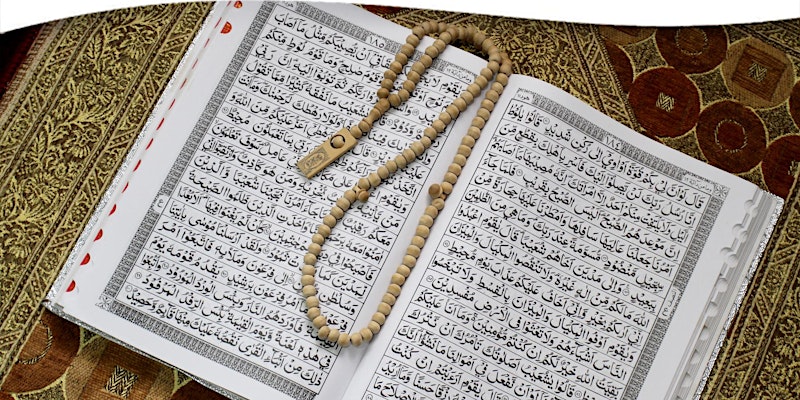 Description:
Imam Jamal Rahman will share insights and practices from the Qur'an that have illuminated the teachings of Islamic mystics for centuries.
Saturday, August 20, 1:00 – 3:30 p.m. CDT
In states of ecstasy, Rumi uttered, "I am a slave of the Qur'an; I am the dust on the path of Muhammad." Hafiz felt moved to memorize the Qur'an in its entirety. Rabia spent countless nights wrapped in meditation over verses of beauty from the Holy Book.
In this experiential workshop, Imam Jamal Rahman will glean insights and practices from the Qur'an that have illuminated the teachings of Islamic mystics over the centuries. Guided by the inspired teachings of such great mystics and through reflections, meditations and specific techniques, we will explore ways to:
• Cultivate compassion for oneself and others
• Tame and transform the ego from commanding master to personal assistant
• Open up the heart to the Light of Divinity
• Create sacred community in one's life
• Experience joy by serving others
The goal is to become more fully human so that we can find joyful meaning and fulfillment in life and be of authentic service to Creation.
Registration includes on-demand access to a recording of the workshop, which can be viewed for two weeks following the date it was presented.
Imam Jamal Rahman is a popular speaker on Islam, Sufi spirituality, and interfaith relations. Along with his Interfaith Amigos, he has been featured in the New York Times, CBS News, BBC, and various NPR programs. Jamal is co-founder and Muslim Sufi minister at Interfaith Community Sanctuary and adjunct faculty at Seattle University. He is a former co-host of Interfaith Talk Radio and travels nationally and internationally, presenting at retreats and workshops. Jamal's passion lies in interfaith community building. He remains rooted in his Islamic tradition and cultivates a "spaciousness" by being open to the beauty and wisdom of other faiths. Through an authentic and appreciative understanding of other paths, Jamal feels that he becomes a better Muslim and a more developed human being. This spaciousness is not about conversion, but about completion. Jamal is also an author of several books. Since 9/11 he has been collaborating with Rabbi Ted Falcon and Pastor Don Mackenzie. Affectionately known as the Interfaith Amigos, they tour the country sharing the message of spiritual inclusivity.
Program Format
This is a live, interactive online program that will also be recorded for on-demand viewing. Our goal is to send recordings to you within two business days, often sooner. Recordings will be available for on-demand viewing for two weeks following the day the program was presented.
Software Platform
Zoom for Windows, Mac, or mobile device; the minimum recommended network bandwidth 1.5 Mbps. Please download Zoom for free at zoom.us/download, and test your connection at zoom.us/test. New to Zoom? Check out www.theosophical.org/FAQ. Please email [email protected] for further information.
---
---
More upcoming events