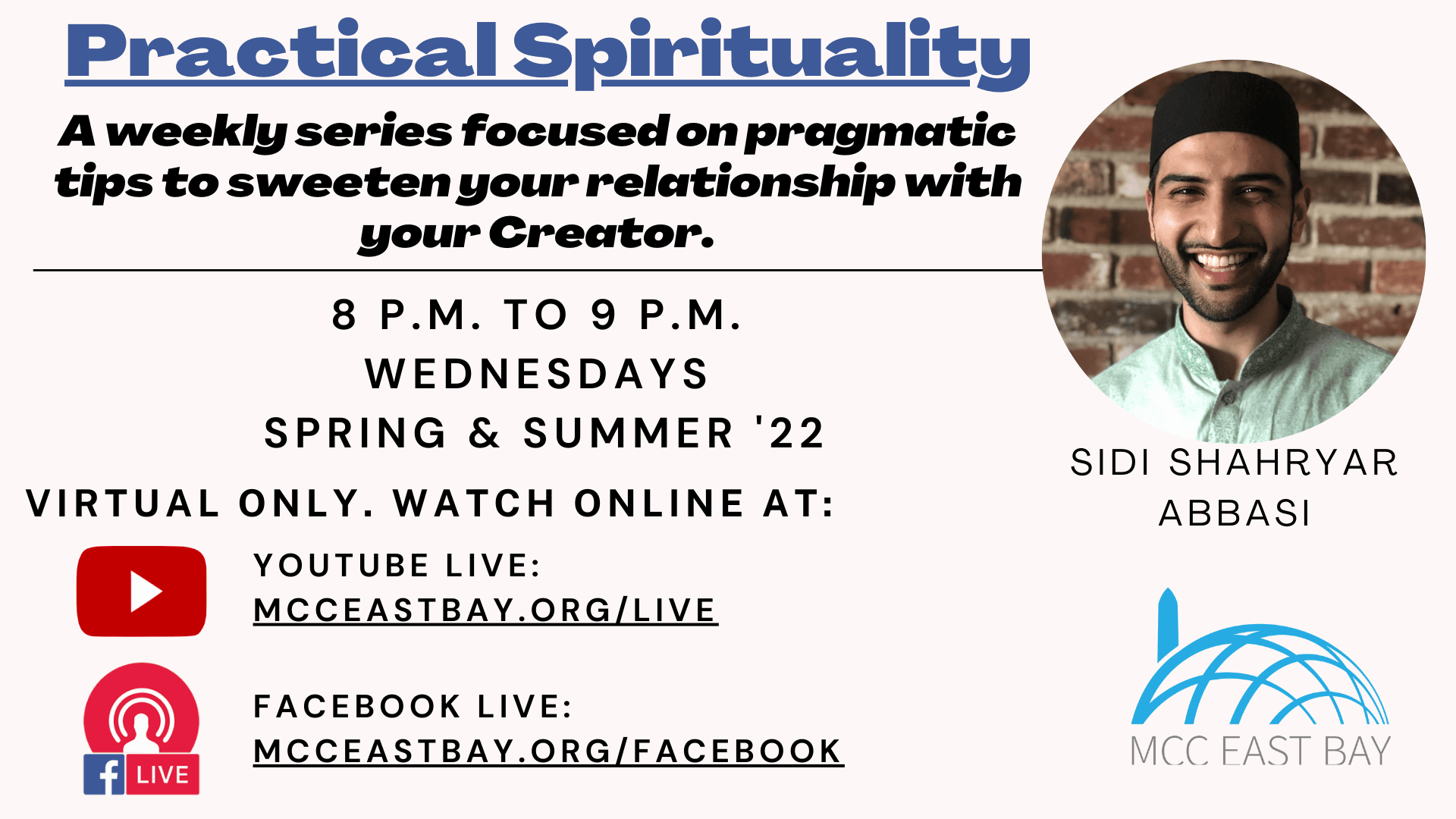 Description:
Are you feeling stuck in your relationship with Allah? Feeling unsure about how to progress spiritually while balancing the hustle and bustle of life? If so, this series is for you: https://mcceastbay.org/practical
Join us for a virtual weekly class with Sidi Shahryar Abbasi focused on practical spirituality. Each week, we discuss a topic to help us traverse the spiritual path and ultimately achieve nearness to Allah (SWT). The topics range from how to make intentions, devotions and daily duas (supplications), easy shortcuts to maximize your rewards, the importance of good character, how to balance spirituality as a working professional, and much, much more.
We will primarily be focusing on the text "The Book of Assistance" by the great Saint and Knower of Allah, Imam Abdullah Ibn Alawi Al Haddad.
7:30 p.m. to 8:30 p.m. | Wednesdays | Sept. 8 to Summer '22 (suspended in Ramadan) | Watch at https://mcceastbay.org/live and watch past series recordings at https://mcceastbay.org/practical
---
---
More upcoming events