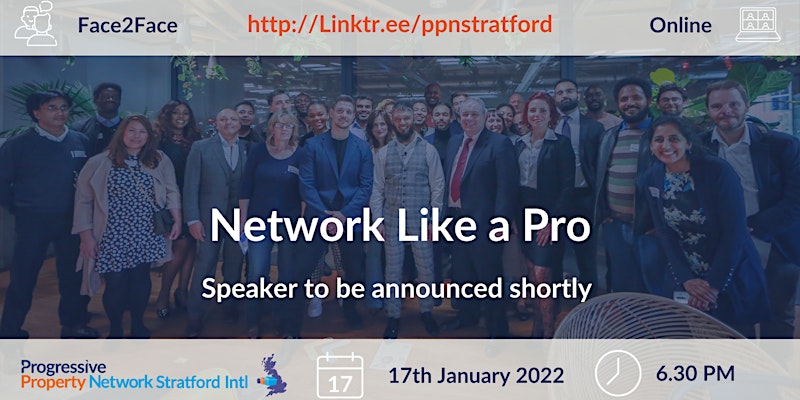 Description:
Network Like A Pro-Grow Your Network, Raise More Finance, and Find More Deals @ PPN Stratford
Motiul Islam is the exciting host of PPN Stratford. Hailing from the Eastend of London, Motiul has been experienced in property for 18+ years. A personable and engaging host, Motiul's vision is to reach out to as many people as he can to help them on their property journey and to help them to achieve their goals.
Motiul's areas of expertise are primarily HMOs and structuring deals but he also has years of experience in rent to rent, title splits, no money down, refurbishments and developments, with current ongoing refurbishments and developments in commercial properties as well as joint ventures and mentoring peers in various strategies.
Aside from being hugely experienced in property and having an abundance of knowledge and hands-on experience, several things set Motiul apart as an amazing host for PPN Stratford. He is always generous in sharing property information and he willingly shares his knowledge. Motiul has a great deal of wisdom and humility which makes him highly respected in the world of property. He is friendly, he is always smiling and he has a great sense of humour. All this has helped him to build a deeply personal and beneficial network of property professionals and property friends, a network who are all coming to PPN Stratford to support this personable individual. Those attending PPN Stratford will have a great opportunity to tap into his fantastic network, which inevitably means he will always have a great lineup of speakers ready to talk at every event!
---
Location:
Workable
1 Westfield Avenue #Level 19
London , E20 1HZ United Kingdom
+ Google Map

---
More upcoming events