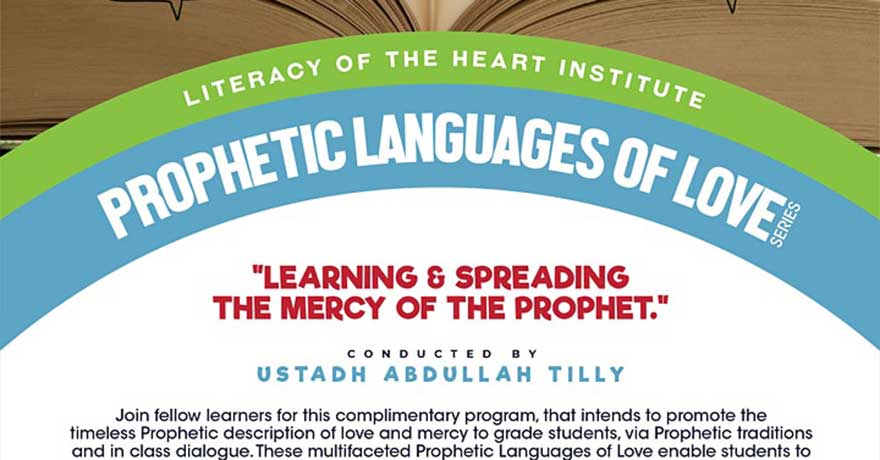 Description:
Akram Jomaa Proudly Hosts Literacy of the Heart Institute: Prophetic Languages Of Love "Learning & Spreading The Mercy Of The Prophet."
About this event
Join us virtually! This complimentary program intends to promote the timeless Prophetic description of love and mercy to grade students. Thus, attaching ourselves to الودود (The All-Loving, Allah) and detaching from the ephemeral. A study of these multifaceted Prophetic languages of love enables our children to foster and build healthy, flourishing relationships that are transformational with themselves, family, friends, peers, and our communities.
Registrants will receive a free ebook by:
Prophetic Languages of Love & Literacy of the Heart Institute Publishing.
---
---
More upcoming events