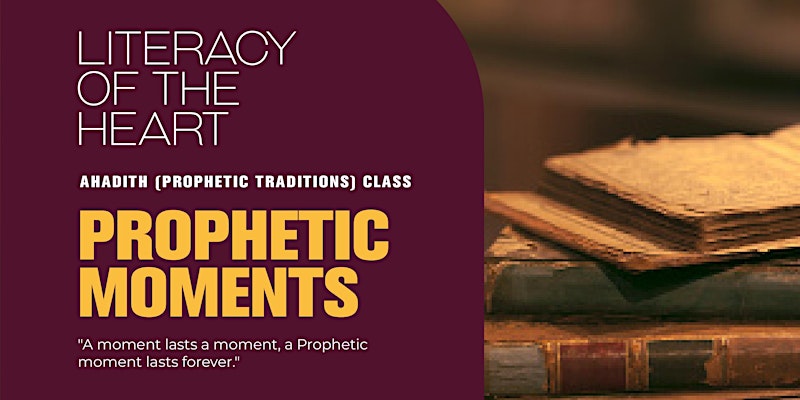 Description:
Akram Jomaa Islamic Centre Proudly Hosts Literacy Of The Heart: Prophetic Moments.
A Study of Selected Chapters and Prophetic Traditions from Imam Nawawī's Classical Compilation, Riyāḍ aṣ-Ṣāliḥīn (The Gardens of the Righteous)
Course Description:
Over the duration of this course, we will proceed with reading and learning the ahadith compiled by Imam al-Nawawī. These ahadith contain and reference an immense range of topics that offer an opportunity for the readers to nurture and further comprehend Prophetic literacy, which establishes the criteria of human comportment and character to be observed by humanity.
---
---
More upcoming events