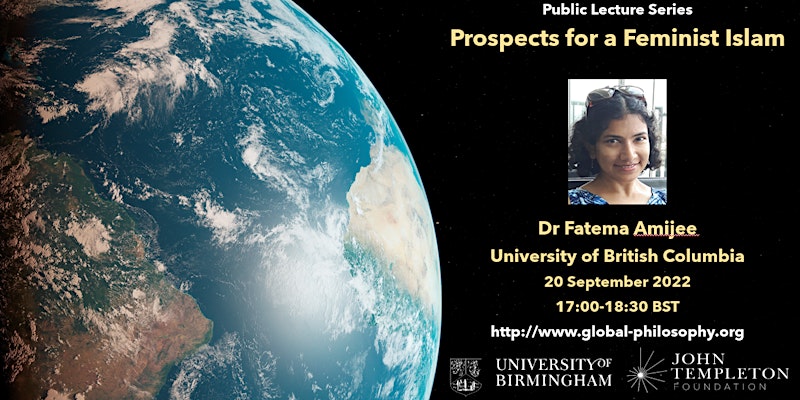 Description:
Islamic Philosophy of Religion Public Lecture by Dr Fatema Amijee (University of British Columbia)
Prospects for a Feminist Islam
Can Muslim values be reconciled with a feminist outlook? The question is pressing on both an individual level—for Muslim feminists—and on a political level—for the project of making Islamic practice compatible with the ideals of a just and liberal society. A version of this question arises specifically for the central Muslim text, the Quran: Can the message of the Quran be reconciled with a feminist outlook? There have, broadly speaking, been two approaches to this more specific question. I argue that both are inadequate. I then develop a novel approach to reconciliation that does not threaten the objective and universal normative force Muslims attribute to the Quran. My approach also demonstrates how the Quran provides the groundwork for developing an Islamic virtue ethics.
Lecture Room Location on University of Birmingham Campus:
Teaching and Learning Building Lecture Theatre 2
---
Location:
University of Birmingham, Teaching and Learning Building, Lecture Theatre 2
Pritchatts Road
Birmingham , B15 2SB United Kingdom
+ Google Map

---
More upcoming events