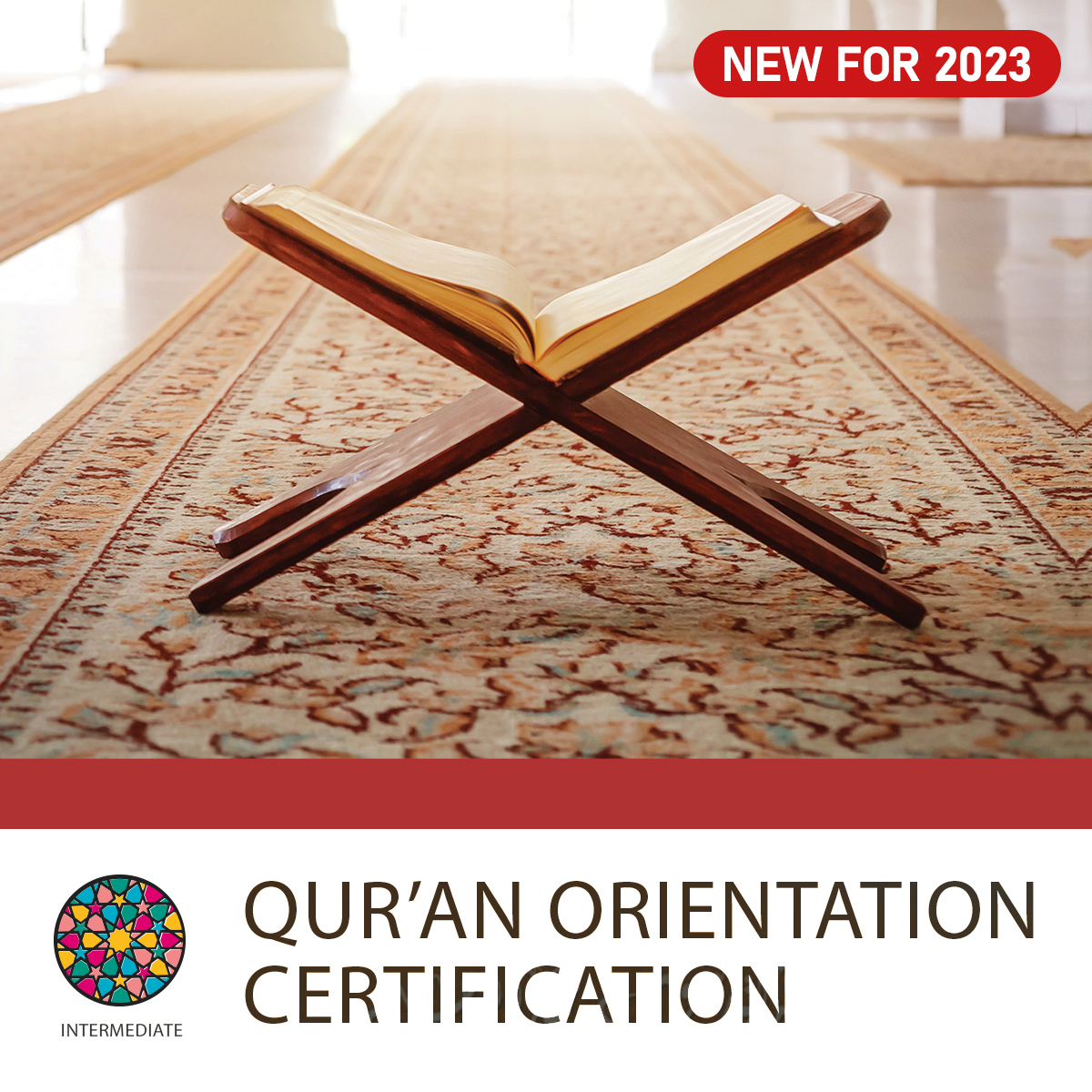 Description:
COURSES
This certification program is open to those who have successfully obtained the Islamic Essentials Certificate, or its equivalent from another recognized institute. There are a total of 8 courses in this certification.
TIMINGS:
STARTS MAY 03, 2023
Wednesdays
7:00pm – 9:00pm
@ Alder Ridge School
25 Kings Cross Rd., Brampton, ON L6T3V5
FEE:
The Fee for the course is $100/month for 12 months. You will be emailed a monthly link for payment once you fill out the registration form. Click the link below to be directed to the registration form.
INTRODUCTION
The Qur'an has been sent as guidance for all of humanity. It shows a way of life that ultimately earns a person the success of both this world and the next. Every Muslim aspires to connect with this scripture, explore it, and understand it however, since the vast majority of Muslims are non-Arab and / or do not speak Qur'anic Arabic, the language barrier hinders their efforts to benefit from this book the way they desire. Not everyone has the ability to learn a new language like Arabic. And those who try, fail to reach their goal in many cases. Realizing this predicament, the Mathabah Institute is happy to present an alternative way of
benefiting from the guidance of the Qur'an by Introducing the Qur'an Orientation Certificate. Offered in English, this program aims to take students on a journey to explore the various dimensions of the Qur'an that would benefit their everyday life. In this program, students will study the following:
Revelation: the way it was sent down, captured, transmitted and standardized in the beginning days.
Biographies of the Sahabah and Tabi'un who are often quoted in tafsir works.
Orientation on 12 major tafsir works that are typically referenced by scholars today.
Overview of Surat al-Baqarah, Surat al-A'raf, Surat Yusuf, Surat al-Nahl and Surat al-Kahf
This program will provide students the ability to navigate through the Qur'an independently to a very high degree.
---
Location:
Alder Ridge School
25 Kings Cross Rd
Brampton , Ontario L6T3V5 Canada
+ Google Map

---
More upcoming events