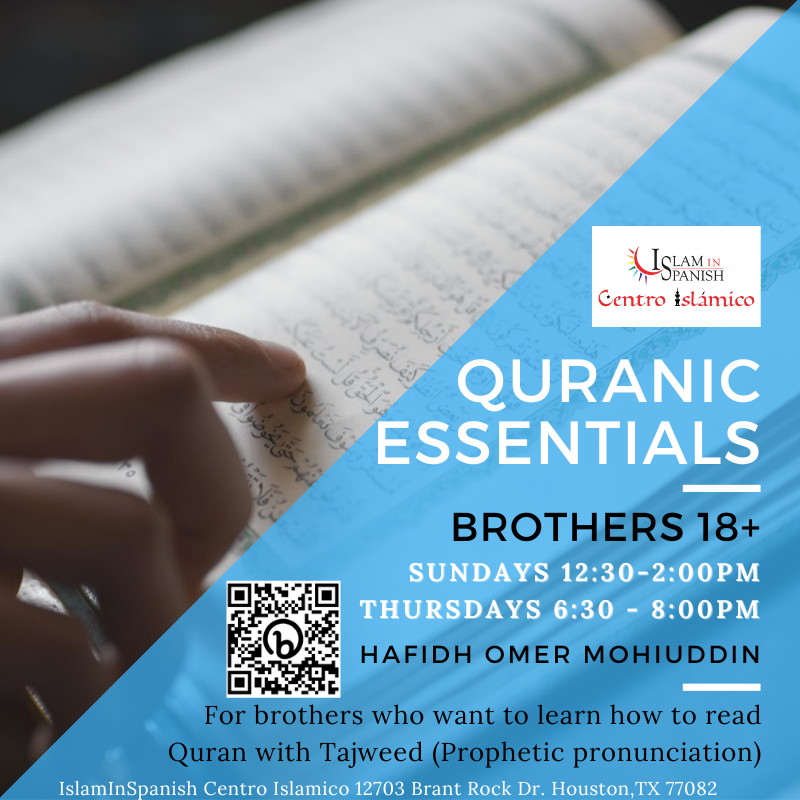 Description:
Attention Brothers 18+! Beginning Thursday, July 21 we will start a new program with a focus in teaching you how to read Quran with Prophetic Arabic pronunciation (tajweed) led by Hafidh Omer Mohiuddin.
This a 3-Month program where we are trying to give the one, who is seeking to learn how to read and write the Arabic language, an opportunity to do so. The goal for the class is to be able to go from Arabic Letters (Alif, Ba, Ta…..) all the way to being able to read Surah Fatiha (Chapter: The Opening) properly, which is what we recite in prayer 17 times throughout the day.
Limited seating is available so please sign up as soon as possible by clicking the link below.
---
Location:
IslamInSpanish Centro Islamico
12703 Brant Rock Dr
Houston , Texas 77082 United States
+ Google Map

---
More upcoming events